Women in Maritime

Women make up half of the world's available talent pool, yet within the transport sector in general, and the maritime sector in particular, they are still underrepresented. Within the broader transport sector in the EU, in 2018 only 22% of transport workers were women and the EU average female participation in the total workforce was 46%.
In the maritime sector in particular, EMSA's own data on seafarer statistics in the EU shows women in the minority, as reported to the STCW information system: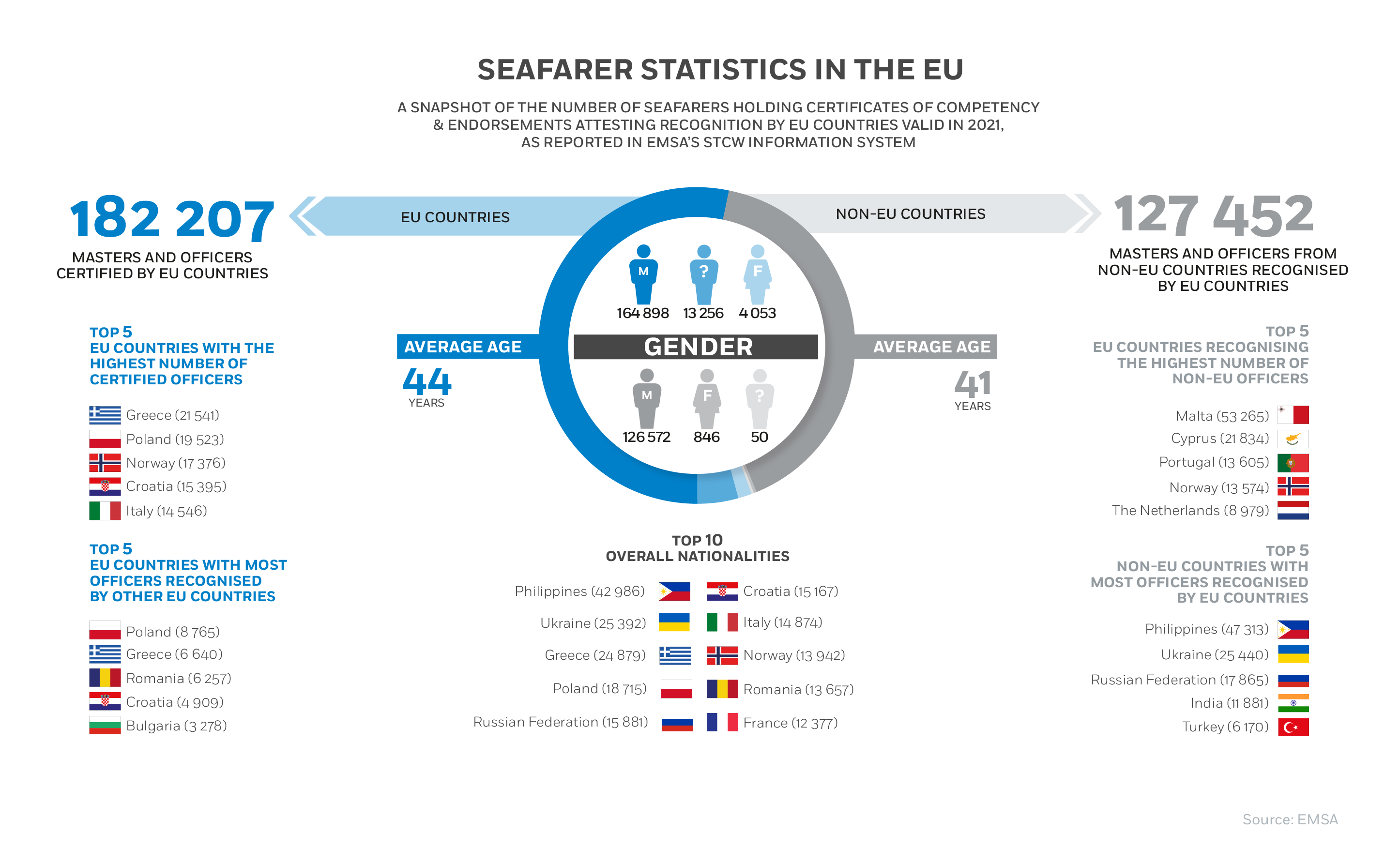 Various initiatives, like the IMO Women in Maritime programme, are in place to provide an overview of the participation of women in the maritime sector and to assist stakeholders in preparing policies and action plans to encourage women to enter the industry, so gender parity can be improved.
Here at EMSA, we work to improve gender balance not just in our own Agency, but across the maritime and transport sector. We are members of the Women in Transport platform, an initiative set up to improve female representation in the transport sector as a whole, with members from all across the EU. We work to implement a range of actions to attract more women into the maritime sector, like our speed networking project, which connects women interested in a job in maritime with EMSA experts. We regularly carry out outreach activities with schools and young people, to pass on information to students and school leavers about opportunities in the maritime and broader transport sectors.
But the best ambassadors for women in maritime are our own staff. Here at EMSA, many of our female colleagues had long experience in different areas of the maritime profession before joining us. Here, they tell their stories.