Ship Inspection Support (THETIS, RuleCheck...)
The European Maritime Safety Agency (EMSA) provides Member States with the necessary means to act effectively to enhance overall maritime safety and ship pollution prevention rules.
EMSA develops hosts and maintains technical solutions thus supporting the building up of the necessary national capacity for the implementation of relevant legal acts of the Union.
EMSA provides objective, reliable and comparable statistics, information and data, to enable the European Commission and the Member States to take the necessary steps to improve their actions and to evaluate the effectiveness and cost-efficiency of existing measures.
EMSA within its mandate supports national authorities carrying out coast guard functions within its by sharing, fusing and analysing information available in ship reporting systems and other information systems hosted by the Agency in accordance with their respective legal bases and without prejudice to the ownership of data by Member States.
EMSA has over the years developed a number of technical solutions, namely THETIS, THETIS-EU, RuleCheck, MaCKs to support the uniform implementation of EU legal acts as well as to enhance the capacity building of Member States.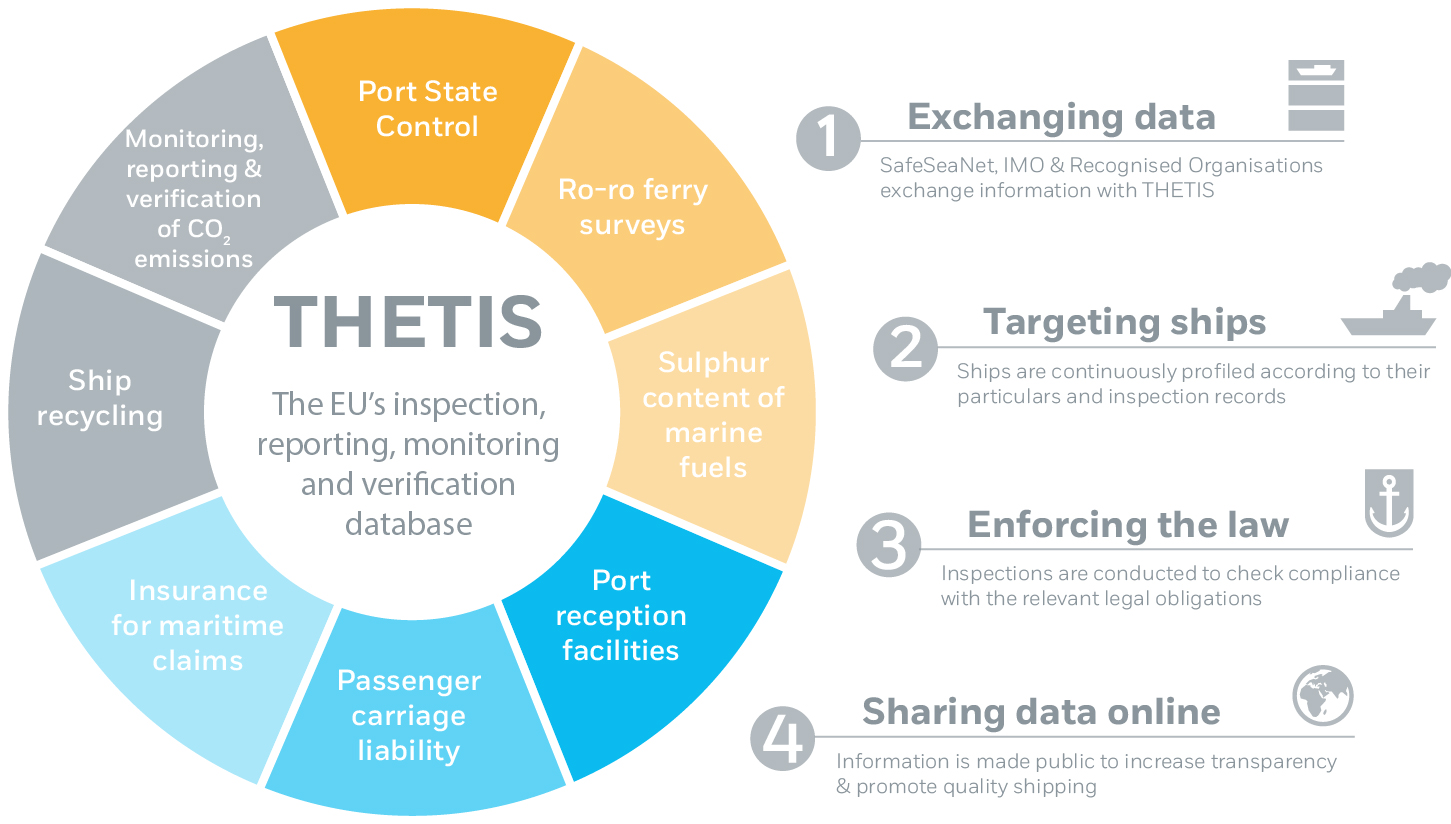 EMSA supports Equasis, an information system collating existing safety and environmentally related information on ships from both public and private sources and making it available free of charge on the Internet.
Paris MoU Recognised Organizations Performance Table and Quality Performance Flags