BCSEA Project Training for Auditors under IMSAS
In collaboration with the International Maritime Organization (IMO), EMSA organised a Training course for IMO Member State Audit Scheme (IMSAS) Auditors for its Black and Caspian Sea regions Project's beneficiaries Azerbaijan, Georgia, Iran, Kazakhstan, Moldova, Turkey, Turkmenistan and Ukraine. The training was hosted at EMSA premises in Lisbon, from 21 to 25 October 2019. The course was carried out by Mr Cahit YALÇIN, Maritime Pilot, Mr George Demetriades, Member State Audit Officer from the IMO Department for Member State Audit and Implementation Support, and Mr Michael Michaelides, Marine Surveyor A.
The 16 participants successfully completed the 42 hours training which included lectures on the theoretical framework of the IMO Instrument Implementation Code which were combined with practical exercises as well as workshops in working groups simulating and Audit under the IMO Scheme where every participant was assigned a specific role.
The participants demonstrated high level of engagement with the simulated audit and with the lecturers and among themselves in the spirit of dedication and cooperation.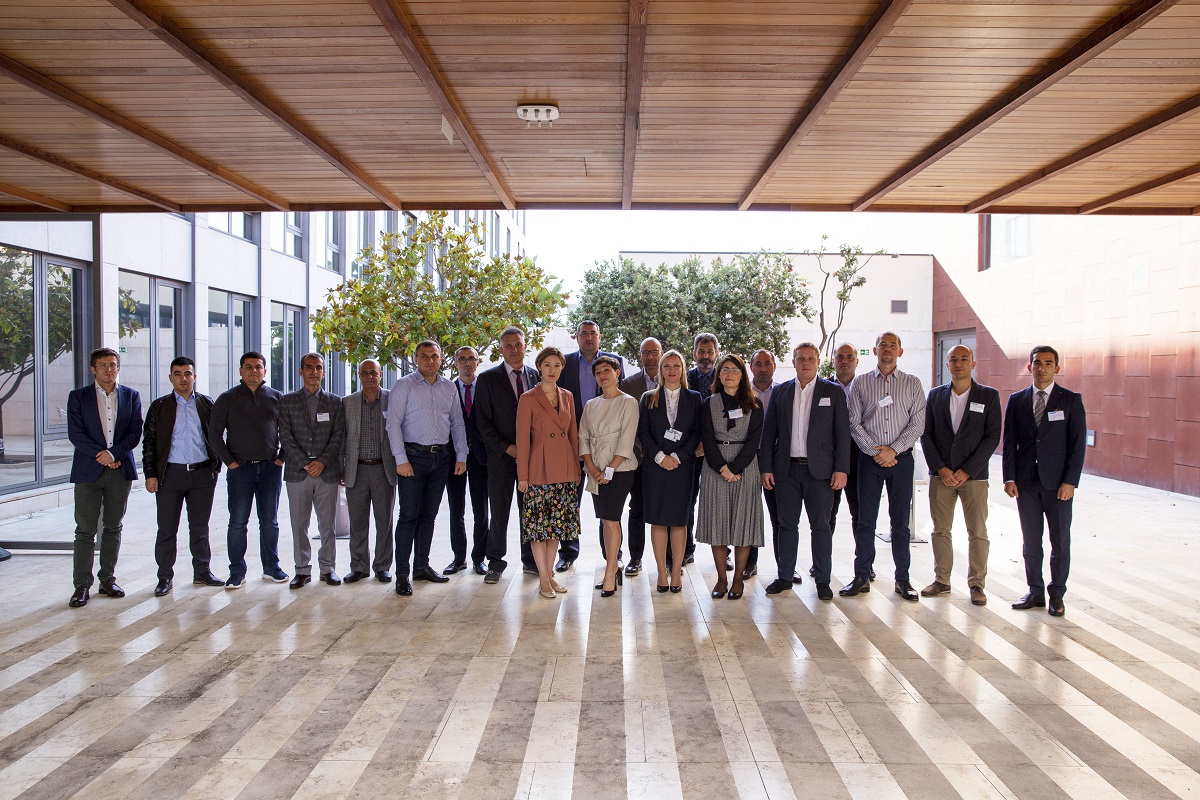 Date

21.10.2019
25.10.2019
Contacts
Capacity Building
Department 1 – Sustainability & Technical Assistance
Praça Europa 4
1249-206 Lisbon, Portugal
Tel: +351 21 1214 393
Fax: +351 21 1209 261

email