Component 2 – Port State Control
Description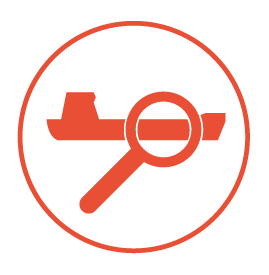 Port State Control activities are much more effective when organised on a regional basis. Therefore harmonised approach to PSC activities in the beneficiary countries will enhance the maritime safety standards in the region and will prevent distortion of the competition between operators and ports. The Black Sea littoral beneficiaries perform PSC within the framework of the BS MoU. The activities under this component will be directed towards further improvement of the technical requirements, criteria and standards applicable in the BSMoU through practical training for the PSC officers and further enhancing the coordination and harmonisation between the BSMoU members.
Expected output
• Proposal to BSMoU Committee for the establishment for a mandatory training scheme for PSCOs.
• Following the adoption by the BSMoU Committee, implementation of the mandatory training scheme for BSMoU PSCOs through the project.
• Provision of EMSA tools (Rulecheck and MaCKs).
• Technical and operational support for the approximation to the acquis of related PSC legislation.
Component 2 – Recent Activities
Contacts
Capacity Building
Department 1 – Sustainability & Technical Assistance
Praça Europa 4
1249-206 Lisbon, Portugal
Tel: +351 21 1214 393
Fax: +351 21 1209 261

email