Capacity Building - EMSA Academy
Training has been from the outset a core task of EMSA. Its founding Regulation requires the Agency to work with the Member States to organise (where appropriate) relevant training activities in fields which are the responsibility of the Member States. Furthermore, the Agency may, upon the request of the Commission, provide technical assistance, including the organization of relevant training activities, as regards relevant legal acts of the Union, to States applying for accession to the Union, and, where applicable, to European Neighbourhood partner countries and to countries taking part in the Paris MoU. The overall goal of EMSA training is to build capacity at national level, to foster cooperation and to disseminate best practices, thus achieving optimal and uniform implementation of maritime legislation and ensuring a level playing field.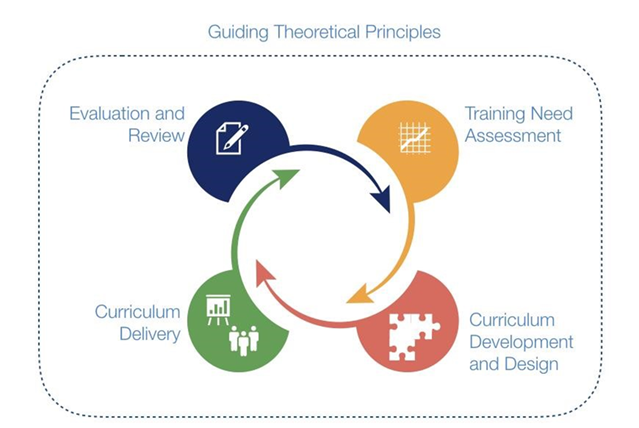 The European Maritime Safety Agency, through the EMSA Academy, a flagship project in the area of Capacity Building, offers to its beneficiary organizations (i.e. EU Member States, IPA, ENP) learning services outside formal education as well as access to tools in support of their capacity as Flag, Port and Coastal States.
Member States' needs are identified through a structured Training Need Analysis (TNA) which feeds the development and delivery of learning services. The Academy offers part-time and full-time training initiatives implementing EMSA's Common Core Curricula for specific job profiles (Sulphur Inspectors, Flag State Inspectors, Port State Control Officers, SAR personnel, Auditors, Accident Investigators), as well as courses on new EU/International maritime legislation and on EMSA's operational maritime applications.
The EMSA Academy's blended training approach allows for learning services to be delivered through a flexible and scalable portfolio of tools and technologies. The Academy publishes its courses and learning programmes through its Moodle-based Maritime Knowledge Centre Service (MaKCs). Furthermore, VRESI, the Virtual Reality Environment for Ship Inspections offers immersive and configurable training scenarios which allow learners to perform ship inspections in a safe, realistic and controlled virtual reality environment.
The EMSA Academy implements a Quality Management System in the framework of the overall Agency's ISO 9001:2015 Quality Management System. Best practices from ISO 21001:2018 are followed to streamline and strengthen its processes and procedures, whilst necessary building blocks and methodologies are in place to implement the ISO standard 29993:2017 for the delivery of learning services outside formal education.
Within the capacity building toolbox, the Agency has developed RuleCheck, a web-based Repository of Maritime Legislation that provides to users' access to the updated editions of IMO Conventions, Codes, Resolutions and Circulars, ILO Conventions and Guidelines, Maritime related EU Regulations and Directives and the Paris MoU Manual and Instructions. The tool supports EU Member States, IPA and ENP countries in their capacity of Flag and Port States, as well as eight regional Port state control regimes in the world thus enhancing access to the up-to-date regulations, fostering further global harmonization of the implementation of the international conventions and ensuring level playing field.
As part of the projects for technical assistance funded by the European Commission, EMSA offers cooperation and assistance in the fields of maritime safety and security, prevention of pollution from ships and marine environmental issues to: