4th Steering Committee meeting (online) of the BCSEA Project
The 4th Steering Committee meeting of the Black and Caspian Sea Regions (BCSEA) Project was held online on the 3 November 2020. The meeting is paramount to ensure high level of cooperation and coordination between EMSA, the Project's beneficiary countries and other entities involved in the Black and Caspian Sea regions.
Twenty five (25) participants from the Project's beneficiary countries (Azerbaijan, Georgia, Kazakhstan, Moldova, Turkey, Turkmenistan and Ukraine) attended the meeting together with representatives from DG NEAR, DG MOVE, DG MARE as well as from the Black Sea Memorandum of Understanding on Port State Control Secretariat and the Commission on the Protection of the Black Sea Against Pollution.
EMSA presented the activities conducted from September 2019 to October 2020 with a specific focus on the actions performed in each of the technical components: Flag State, Port State, VTMIS, Protection of the Marine Environment, Human element, Maritime Security, Bilateral Activities and Communication. EMSA ensured that despite the impact of COVID pandemic on the Project, the Agency will continue its efforts to deliver high-quality technical and training activities shifting to distant learning and live broadcasting.
New activities which include gap analysis of the existing maritime legislation and support for transposition of IMO conventions and the support to develop and implement QMSs for maritime administrations were presented as available options for beneficiaries during the last year of implementation of the Project.
Attending beneficiaries presented their priorities and expectations for the timeframe 2020-2021, thus contributing to the Action Plan which was endorsed by the Steering Committee members.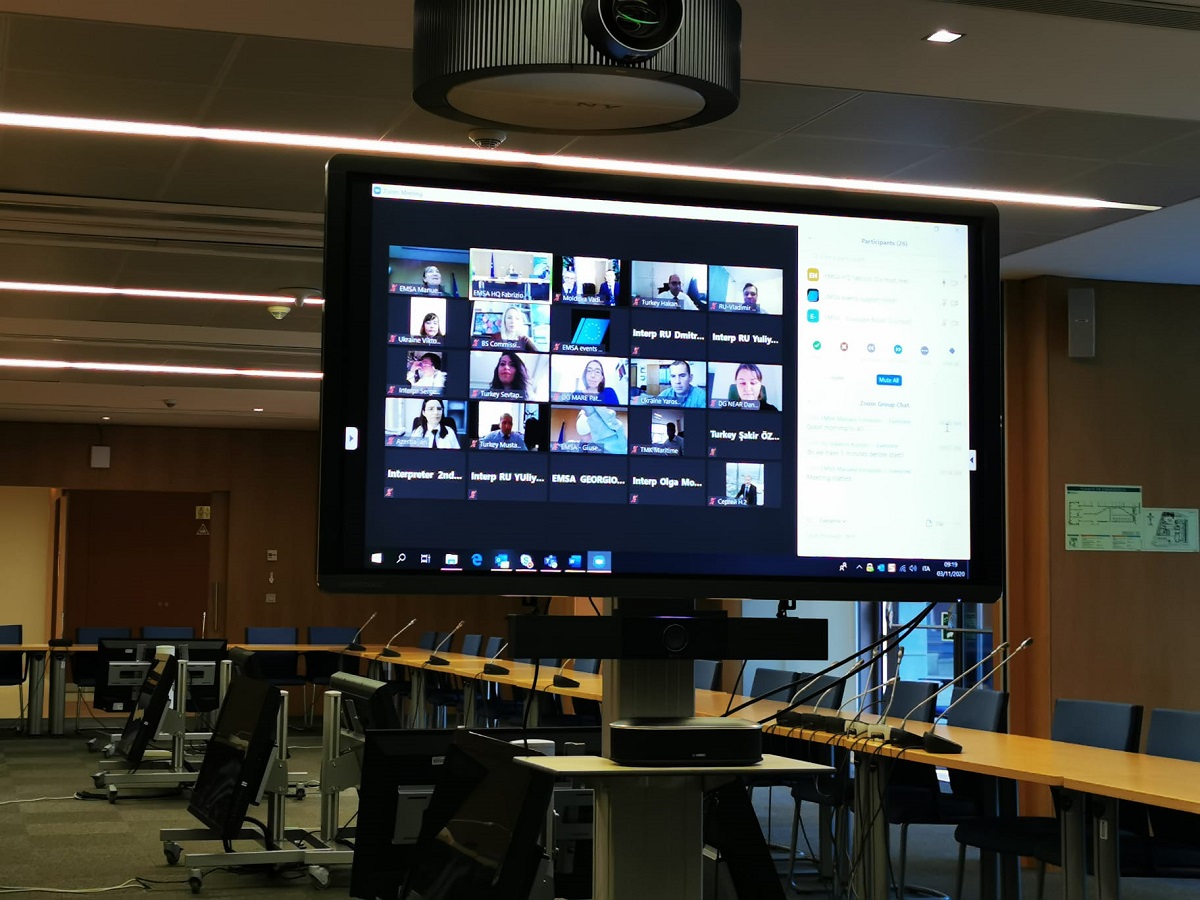 Live broadcasting, Lisbon
Contacts
Capacity Building
Department 1 – Sustainability & Technical Assistance
Praça Europa 4
1249-206 Lisbon, Portugal
Tel: +351 21 1214 393
Fax: +351 21 1209 261

email