BCSEA Project 2nd Steering Committee Meeting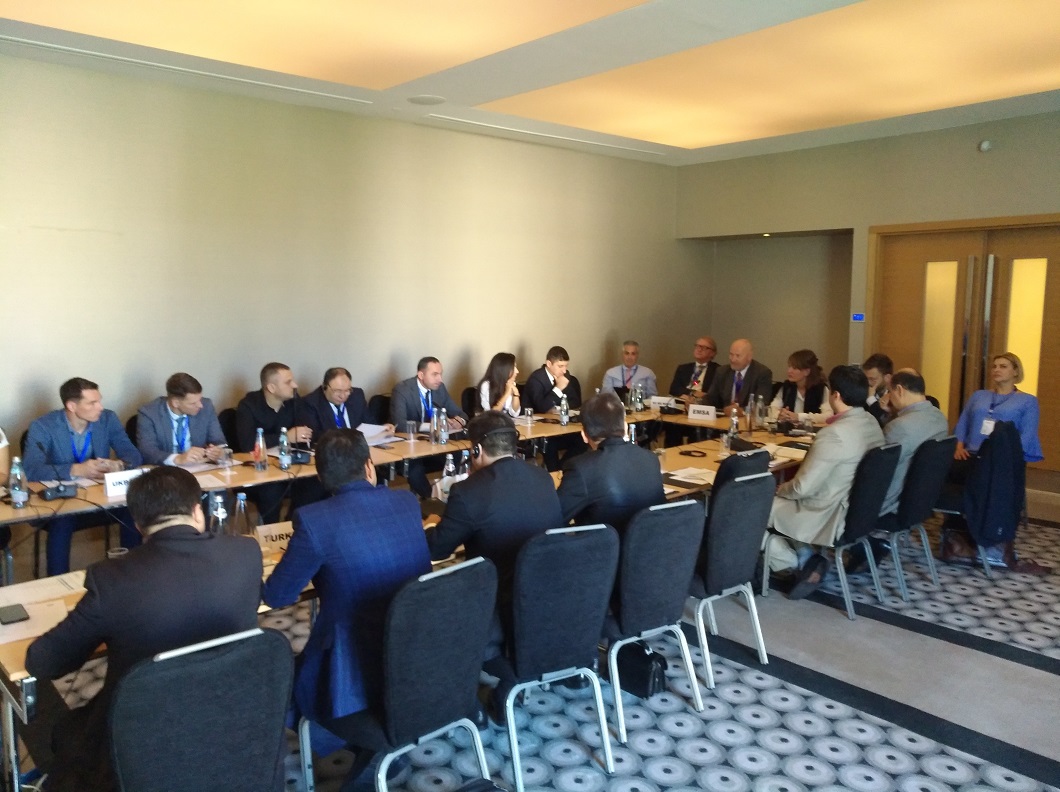 The Black and Caspian Sea Regions Project (BCSEA Project) 2nd Steering Committee Meeting was hosted by the Maritime Transport Agency of Georgia and held on the 12 September 2018 in Batumi. The meeting was attended by 15 participants from the Project's Beneficiary countries Azerbaijan, Georgia, Iran, Moldova, Turkmenistan, Turkey and Ukraine as well as from DG MOVE and the Bulgarian Maritime Administration. A representative of a technical contractor also attended the meeting on behalf of DG MARE.
The meeting was opened by Mr Tamar Ioseliani, Head of the Maritime Transport Agency of Georgia and by Mr Markku Mylly, Executive Director of EMSA. Both highlighted the importance of the Project for the Black and Caspian Sea regions.
Mr Jacob Terling, representative of DG MOVE also provided an introductory speech stressing upon the added value of the technical support provided by the Agency to the Project's beneficiaries particularly as a mean to facilitate compliance with the international maritime conventions, with the IMO III Code as well as to facilitate the alignment to the European standards in the technical areas covered by the Project.
The main Project's achievements and its draft Action Plan were presented to the Beneficiaries followed by a useful discussion and the adoption of the Plan containing the list of actions to be provided until 2021.
On the 13th September, EMSA and the attendees to the BCSEA Project 2nd Steering Committee Meeting had the opportunity to participate in Georgia International Maritime Forum 2018 which addressed issues under the umbrella of Sailing Towards the Roaring Twenties in recognition of the global and regional critical goals and target dates set for the coming decade.
The main objective of the Forum was the promotion of the common values of international shipping addressing issues related to this global activity. The Executive Director of EMSA addressed the audience consisting of high representatives from the International Maritime Organisation, the International Oil Pollution Compensation Fund, EU, the European Bank for Reconstruction and Development and the Mediterranean Memorandum of Understanding for Port State Control.
Date

12.09.2018
13.09.2018
Contacts
Capacity Building
Department 1 – Sustainability & Technical Assistance
Praça Europa 4
1249-206 Lisbon, Portugal
Tel: +351 21 1214 393
Fax: +351 21 1209 261

email