Industry representatives participate in a dedicated webinar on CISE on 29 September 2022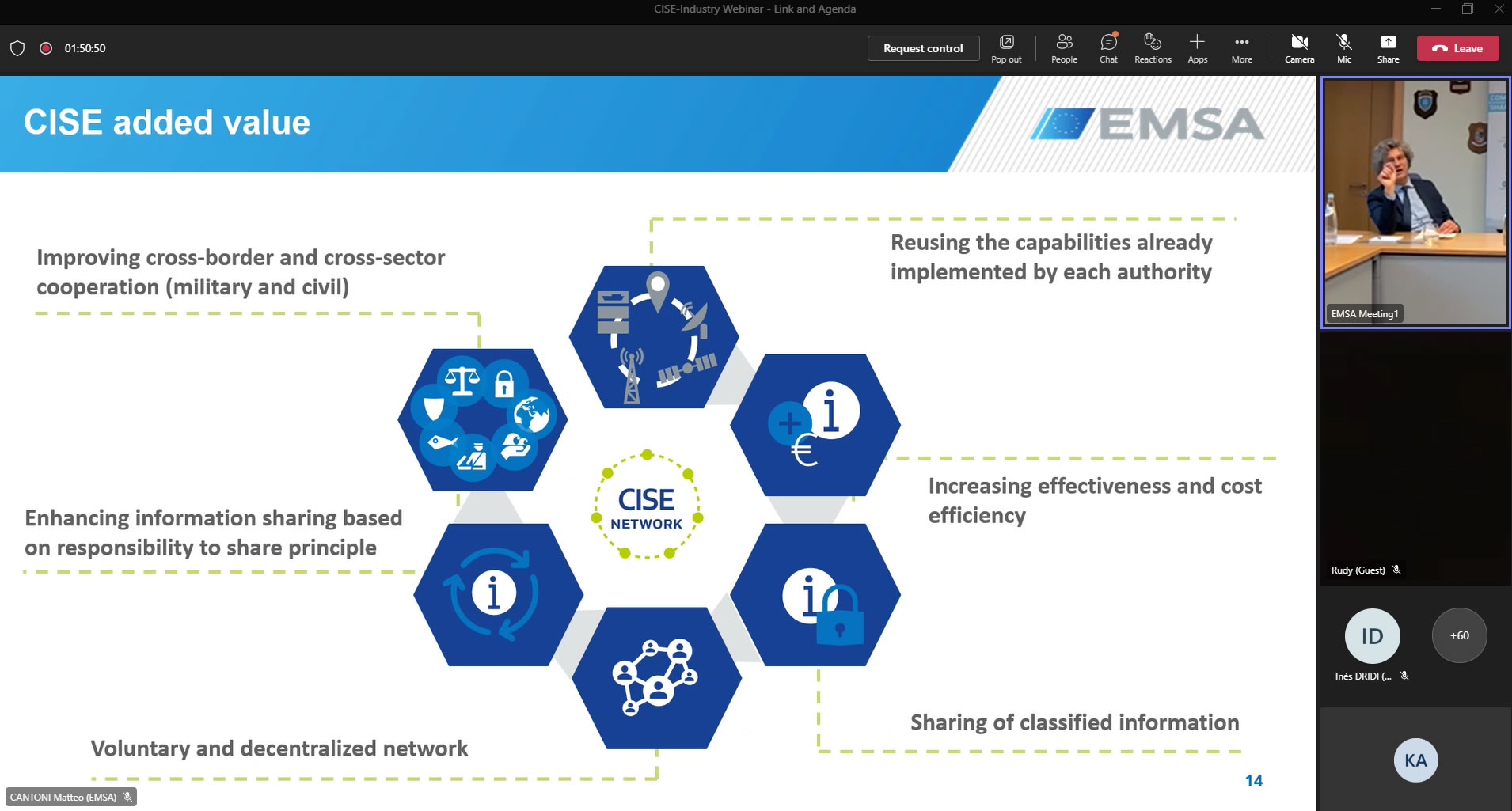 On 29 September 2022 EMSA in cooperation with the European Commission (Directorate-General for Maritime Affairs and Fisheries (DG MARE) and Joint Research Centre (JRC)) organised a special webinar on CISE dedicated to the CISE stakeholders' industry partners as well as other companies interested in offering CISE-related services.
The webinar was the first of its kind where private companies' representatives could obtain a comprehensive picture of the CISE architecture and its technical implementation. This knowledge should not only help the stakeholders' contractors in the development and implementation of the CISE building blocks, but also to raise awareness among tech companies about the possibility to offer this kind of services to the maritime authorities in the EU.
In the introductory remarks, DG MARE and EMSA underlined the increasing importance of CISE in maritime security, especially amid current geopolitical situation. DG MARE ensured that the Member States fully support the development of CISE, reflected in the last year's Council conclusions on maritime security. Moreover, the European Commission's JRC provides technical support to the stakeholders, and in the implementation of CISE Member States may receive financial support under the European Maritime, Fisheries and Aquaculture Fund (EMFAF). Bearing in mind the advanced stage of the CISE Transitional Phase, the support provided by the technological companies in the implementation of different components with the aim to be ready for the operational phase is also crucial.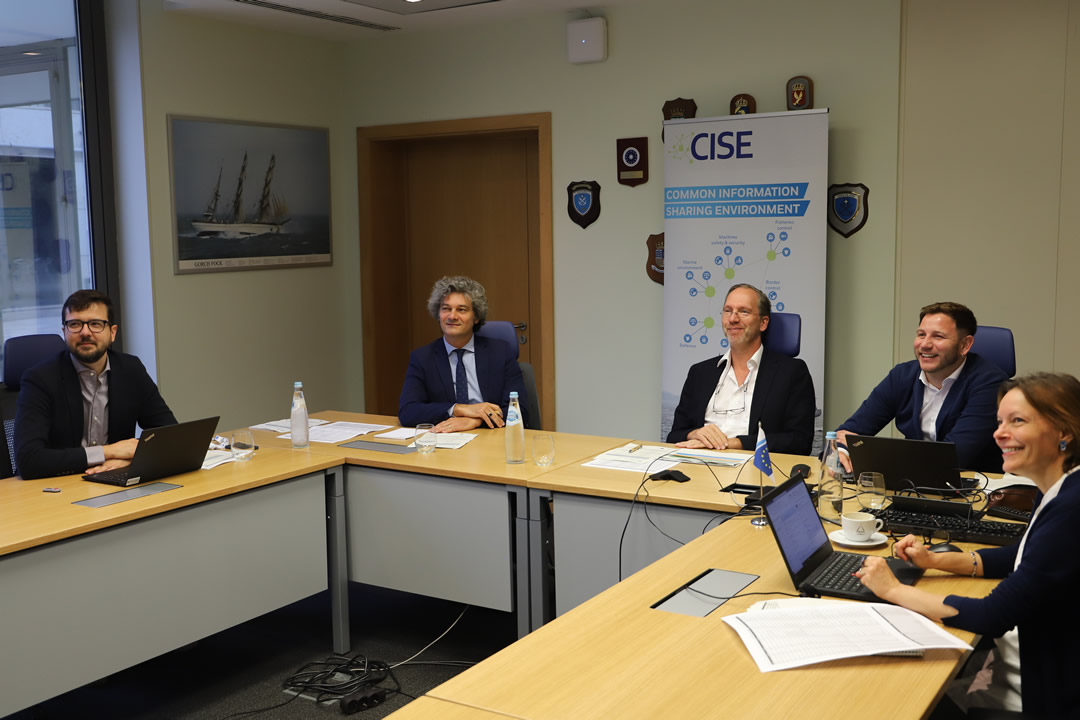 During the webinar, an overview of the most important features of CISE were presented. The participants gained a thorough understanding of the technical setup of the CISE building blocks (node and adaptor) and how these enable interoperability between different existing ICT systems. EMSA emphasized the high level of security as one of the most important added values of the CISE network and presented the CISE Security Programme that sets a common security baseline for all the participants of the network.
Moreover, the participants learnt about the CISE Service and Data Model standardization process and its state of play, which was presented by the European Telecommunications Standards Institute (ETSI). Last but not least, different private companies already supporting the Member States in developing the CISE components were invited to share their experience, including the lessons learnt and recommendations for other companies.
The webinar was attended by 66 participants representing business sector, EU and governmental bodies, and universities and research centres.
Recently Published - CISE