CISE Network
The CISE Network diagram provides a snapshot of the network composition.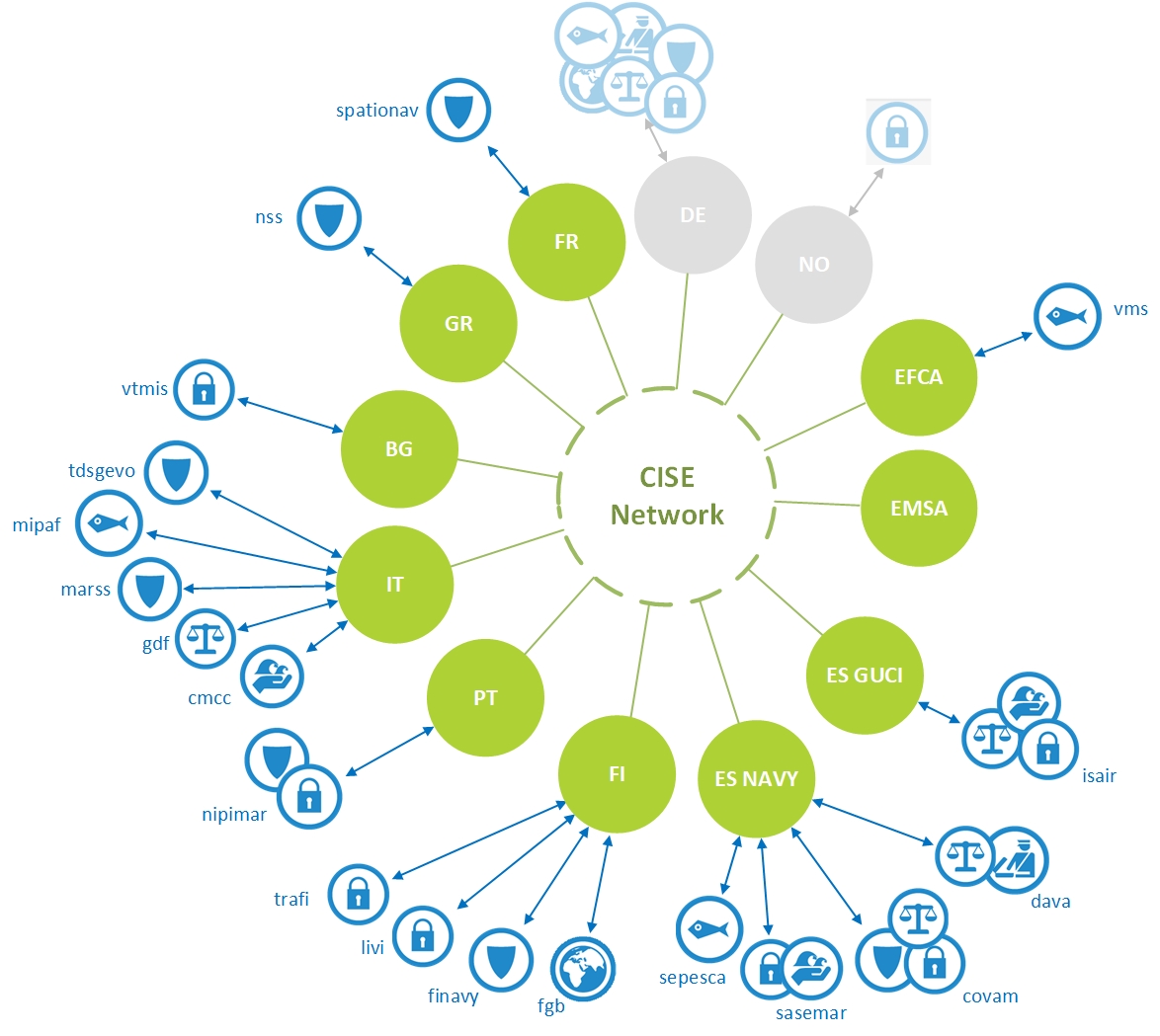 One of the objectives of the CISE transitional phase is to maintain and consolidate the CISE network and interoperability building blocks resulting from the EUCISE 2020 project.
At the launch of the transitional phase in April 2019, the pre-operational network entailed 10 nodes.
During the transitional phase, two additional nodes have so far been established (EMSA and EFCA nodes) and others are planned. In the meantime, the German Node and Norway Node are temporarily deactivated.