European Cooperation on Coast Guard functions

The European Union and its Member States have a strategic interest across the global maritime domain in identifying and addressing relevant challenges linked to the sea.
European citizens expect effective and cost-efficient responses to ensure the protection of the maritime domain, including borders, ports and offshore installations. They also expect secure seaborne trade, that potential threats from unlawful and illicit activities at sea are addressed, and that the sea's potential for growth and jobs is maximised, while at the same time safeguarding the marine environment.
To this end, within the EU, there are more than 300 civilian and military authorities responsible for carrying out coast guard functions. These functions comprise tasks related to safety and security at sea, search and rescue, border control, fisheries control, customs activities and environmental protection and response.
Three EU agencies in cooperation
European cooperation on coast guard functions refers to the joint work of three EU agencies – the European Maritime Safety Agency (EMSA), the European Fishery Control Agency (EFCA) and the European Border and Coast Guard Agency (Frontex) - to support national authorities in carrying out coast guard functions at national and EU level and, where appropriate, at international level.
The Founding Regulations of each of the three agencies were amended in 2016 with a common article identifying five areas for cooperation. Here, projects are constantly developed to ensure a close cross-border and cross-sector collaboration and coordination between the three agencies and Member State authorities, to avoid duplication and redundancy of efforts and to build up synergies.
This provides an explicit legal basis for the three agencies to join forces and streamline activities in order to increase maritime situational awareness and provide tailored services to Member State authorities carrying out coast guard functions.
Annual Coast Guard Event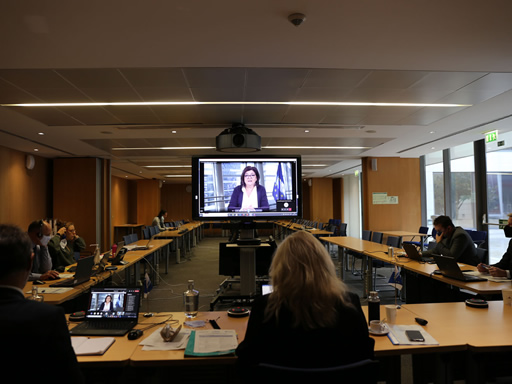 The Annual European Coast Guard Event (AECGE) consults the national authorities performing activities falling under the remit of the coast guard functions and strengthens cooperation with other EU and international partners on the three agencies' relevant activities.
As part of the projects for technical assistance funded by the European Commission, EMSA offers cooperation and assistance in the fields of maritime safety and security, prevention of pollution from ships and marine environmental issues to: