VDE capability project

EMSA, in cooperation with the European Space Agency (ESA) and the Norwegian National Administration, is participating in the EU-financed VASP demonstration project, aiming to test the new VHF Satellite Data Exchange System (VDE-SAT) to relay digital information between ships and EU Member State coastal stations using Norway's NorSat-2 satellite and specific ship on-board equipment.
One of the main aims of the demonstration is to address the issue of sending large electronic files from ship to shore, which often proved to be difficult particularly when such files are sent through existing global satellite communication services and when the cost of communication is based on the amount of data delivered.
As a pilot, Member States taking part in the facilitation of ship to shore reporting pilot project proposed applying VDE-SAT communication to MRS and VTS reporting. EMSA presented the concept of a ship-to-shore MRS/VTS reporting by electronic means which, in addition to using existing Internet communication links (3G, 4G), would test the VDE-SAT connection for ships sailing on the high seas.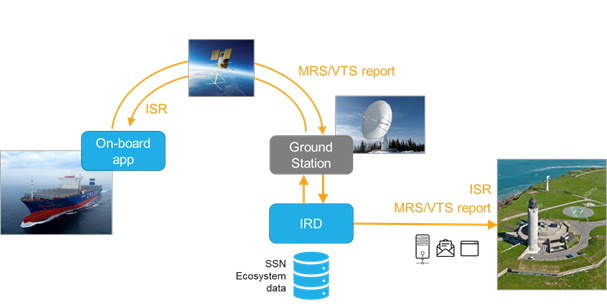 In order to test the VDE-SAT connection for reporting MRS/VTS data to coastal stations, a specific "on-board application" was developed for creating MRS/VTS reports and displaying returned responses from authorities. System-to-system interface was developed between the EMSA hosted IRD application and the VDE-SAT ground station operated by Norway.
After successful testing between EMSA and a test vessel, ISR requests, MRS/VTS reports, and authority responses could be transferred via VDE-SAT during a single pass of a satellite.
Operational demonstration will be carried out in 2022 with three Norwegian-flagged vessels.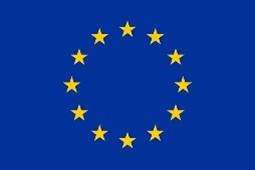 Project funded by the European Union –
European Maritime and Fisheries Fund
Find out more about the interoperability project:
Find out more about our work