Maritime Security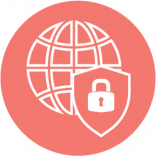 Maritime security refers generally to measures taken for protection against unlawful acts such as piracy, armed robbery, terrorism and maritime violence. EMSA assists the European Commission by monitoring the implementation of Regulation (EC)No 725/2004 on enhancing ship and port facility security. It also provides technical assistance to the EFTA Surveillance Authority on ship security. EMSA's inspection reports detail the maritime security measures, procedures and structures of the countries visited. The Agency also provides technical input on future inspections for the consideration of the European Commission. Another aspect taken into consideration is maritime sybersecurity with dedicated workshops and table top exercises for member states and industry representatives to test their responses in the event of a maritime cybersecurity risk.
This is the syllabus of the course on Awareness in Maritime Cybersecurity produced by EMSA last August 2018. Tracking and testing (test module) capabilities have been removed in order to make the content public on this webpage. If you want to take the test of this course you can always do it from the MaKCs learning system, accessible from the link https://portal.emsa.europa.eu Module 1: Welcome a ...

Read more...

Read more...

The first European Conference on Transport Cybersecurity was held today in EMSA's premises in Lisbon, gathering 170 representatives from across the various transport modes. The conference was organised by the European Union Agency for Network and Information Security (ENISA) in close cooperation with the European Commission (DG MOVE), the EU Aviation Safety Agency (EASA), the EU Agency for Railwa ...

Read more...