SAFEMED IV Project – Advanced training on ISPS Code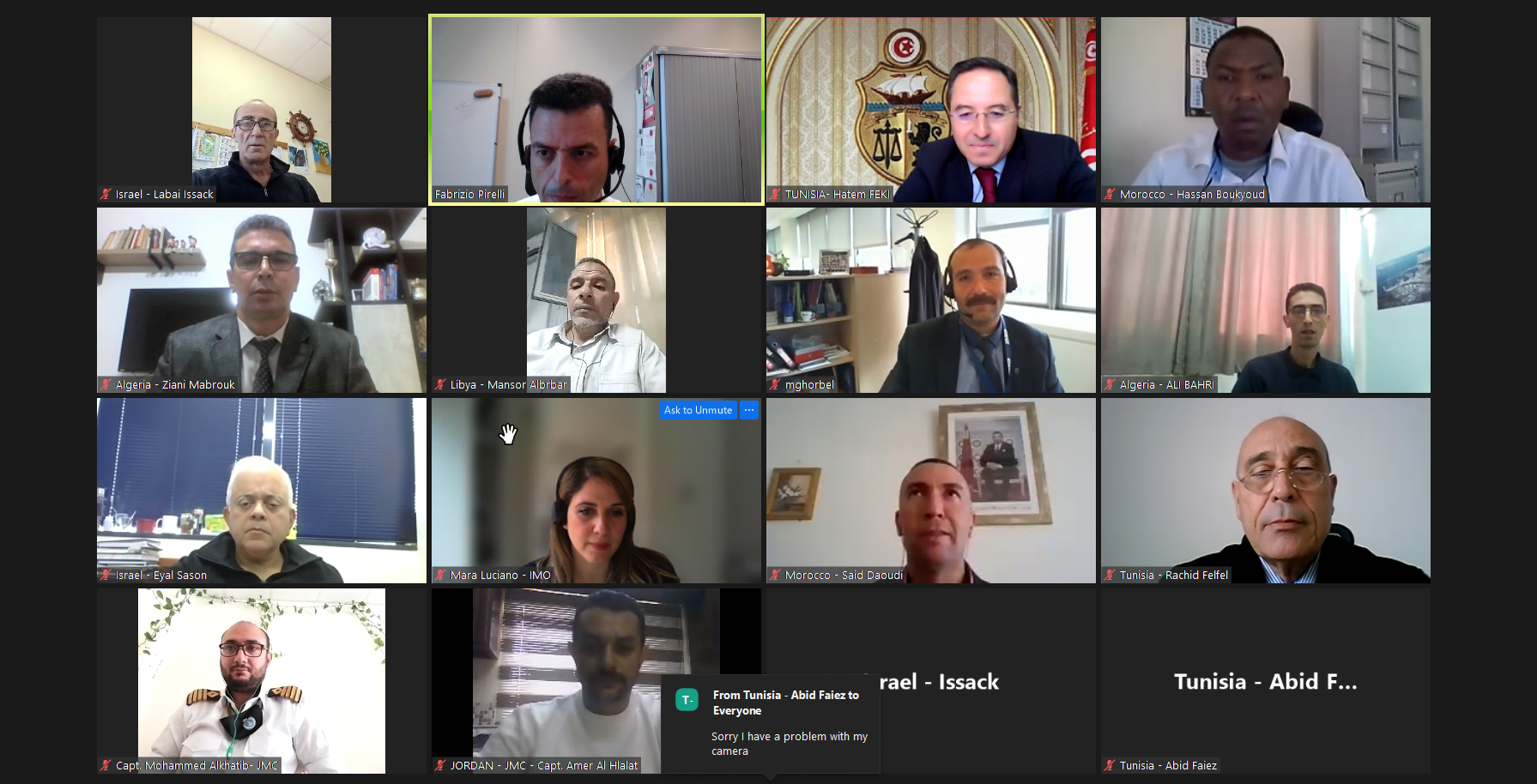 The Advanced Training on the Implementation of ISPS Code under the Maritime Security component of the EU-funded SAFEMED IV project took place on 24 – 25 November 2021 on live broadcasting synchronous mode. 15 participants from Algeria, Israel, Jordan, Libya, Morocco, and Tunisia attended the training focussed on SOLAS Chapter XI-2 and the ISPS Code. An IMO representative provided the different perspectives as a Flag State, Coastal State and Port State of the Security responsibilities towards the implementation of the International Maritime Security framework.
Along with all the discussions which emerged from practical cases about different scenarios reflecting the problems encountered at the level of the Administration in the implementation of Maritime Security, the participants were further explained the related European legislation in order to highlight the areas where prioritization may need to be made with regards to the application of non-mandatory part of the ISPS Code in their countries. In this way, SAFEMED IV beneficiary countries' representatives were provided with additional knowledge and expertise to implement their obligations both as port State and as Flag State and to monitor the activity performed by Recognised Security Organisations on their behalf.
Date

24.11.2021
25.11.2021