Training on main principles of Search and Rescue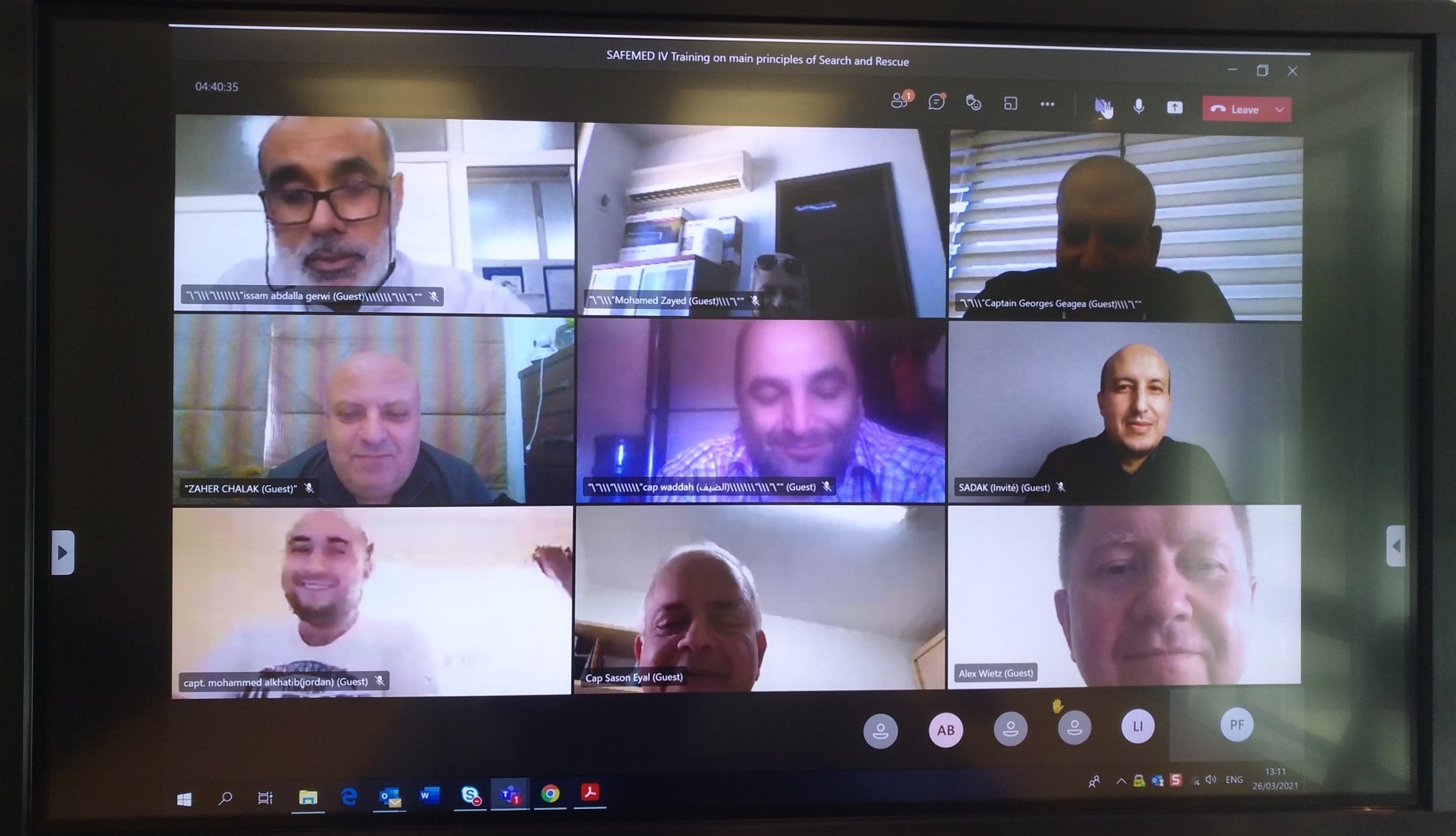 A training on main principles of Search and Rescue in the framework of the EU financed SAFEMED IV Project was organised under the Project's Human Element component in collaboration with the Italian Coast Guard and the Spanish Sociedad de Salvamento y Seguridad Maritima.
The training was delivered virtually on 24-25 and 26 March 2021. 14 participants from Israel, Jordan, Lebanon, Libya and Morocco participated in the event which aimed at providing an overview of the international legal framework on Search and Rescue, the various levels of coordination, notion of planning and coordination of SAR operations and the technologies available for decision-making.
The participants were actively involved in two case studies and the lecturers also shared best practices and numerous lessons learnt from real cases giving advices to the audience from their own experience.
Date

24.03.2021
26.03.2021