SAFEMED IV participates to the 26th MAB meeting and to the 23rd Committee meeting of the Med MoU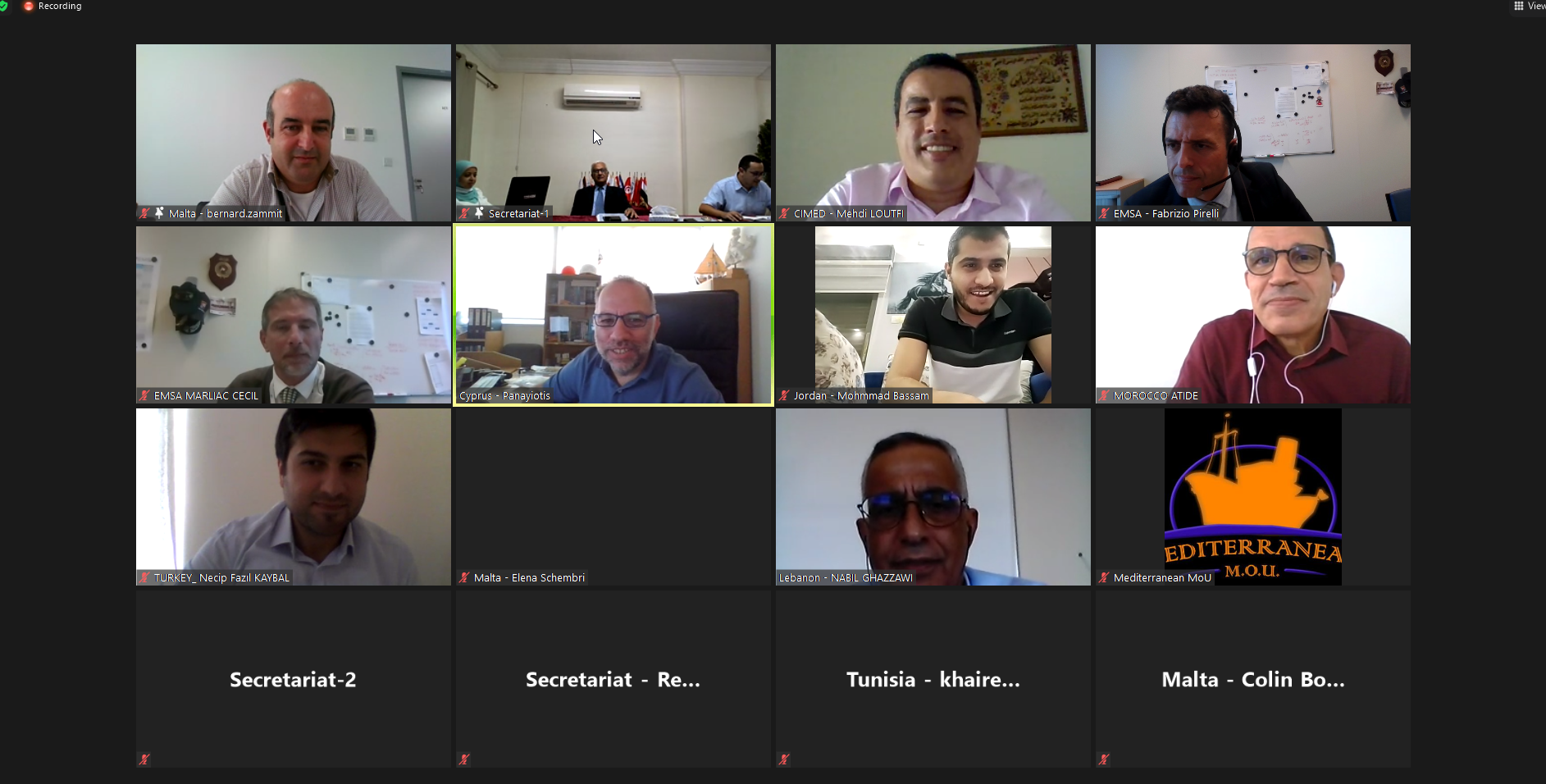 Within the context of the EU funded SAFEMED IV project, EMSA continues to support the Mediterranean Memorandum of Understanding (Med MoU) members with technical assistance in targeting the ships and reporting Port State Control inspections in an efficient through the THETIS-MED database.
THETIS-Med is a web-based system developed by EMSA to modernise targeting of ships by the MEDMOU, simplify the reporting process, and align the procedures and modus operandi with the Paris MoU thus enhancing potential cooperation. The database will become the only official database of the MEDMOU from 1 January 2022.
On the 3 November 2021, EMSA provided the participants to the 26th meeting of MEDMOU MAB with an update of the THETIS-Med developments introduced in 2021, particularly the BI tool and the Mobile client
The BI tool is a comprehensive database for statistical analysis in which some pre-defined queries are available and ad-hoc queries can be created by each user.
The Mobile client is an offline interface of THETIS-Med where all the data of a particular PSC inspection report can be submitted, allowing the inspector to automatically transfer this data into the database upon return.
Furthermore, EMSA proposed some technical solutions to improve the data exchange between the MEDMOU and its partners as well as a procedure for the continuous alignment of the deficiency codification with the Paris MoU.
All proposals have been submitted to and accepted by the 23rd Committee meeting of the Mediterranean MoU on Port State Control which was held online on 9-10 November 2021.