Training on THETIS-Med for the Algerian PSCOs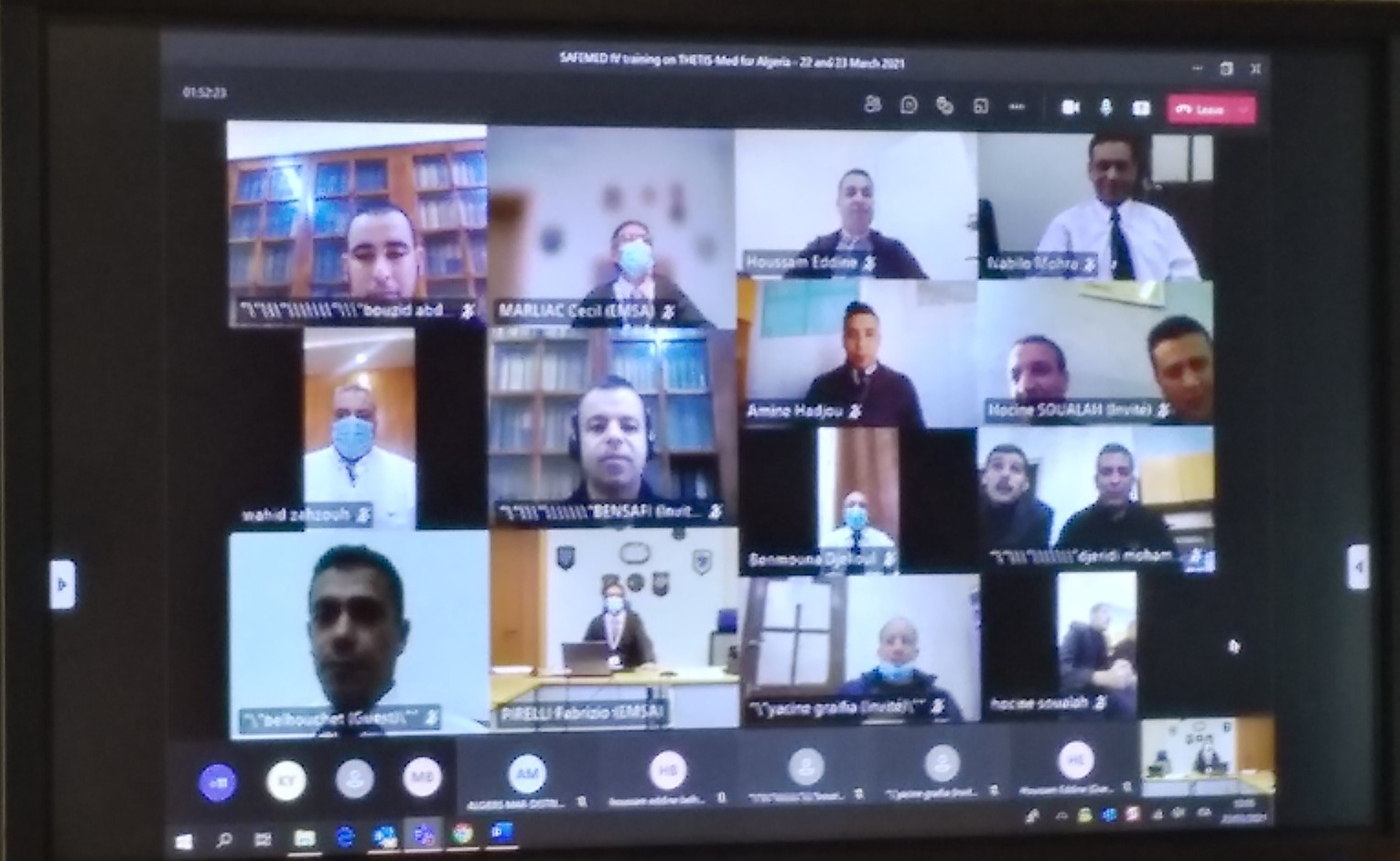 Under the framework of the EU funded SAFEMED IV project, EMSA's staff delivered a virtual training on THETIS-Med for the Algerian PSCOs on 22 and 23 March 2021. Overall, 15 participants attended the course.
The two-days training aimed at ensuring a smooth transition to the new system by providing participants with an overview of the system in order to familiarize themselves with the latest knowledge in THETIS-MED's functionalities and features. These include the management of the MS office and ports scheme as well as MS users such as Portal (EMSA IDM) and local configuration (THETIS user config), inspection details (validation, modification, and ban), the internal notifications and publishing documents in THETIS-MED.
THETIS-Med became operational on the 1st of February 2020. The database is a step ahead toward the harmonisation of standards and procedures amongst regional memoranda on Port State Control.
Date

22.03.2021
23.03.2021