SAFEMED IV Training on THETIS-Med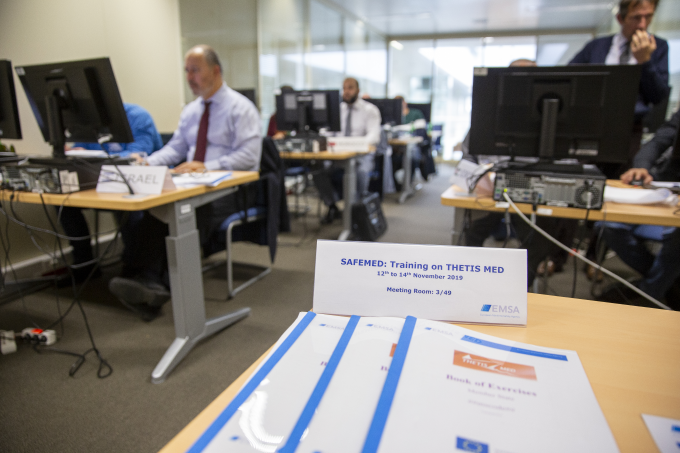 The first seminar on THETIS-Med was held in Lisbon from 12 to 14 November 2019 within the framework of the EU financed SAFEMED IV project. Overall, 14 participants from the beneficiary countries, CIMED and the Med MoU Secretariat participated in the meeting.
EMSA is currently developing the new Med MoU information system, namely THETIS-Med, as requested by the Med MoU Committee Meeting at its 19th session. THETIS-Med will be operational by the 1st of February 2019 for all Med MoU Members.
The seminar aimed at providing an initial overview of the system so to allow the first group of Port State Control Officers to familiarize themselves with its functionalities and features. Such training is instrumental in providing the right level of familiarisation and a smooth transition to the new system.
Date

12.11.2019
14.11.2019