2nd MCGFF Secretariat Meeting 2019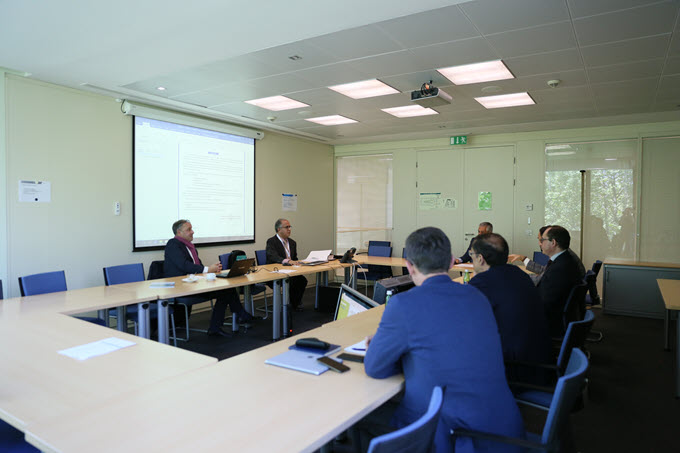 The 2nd Mediterranean Coast Guard Functions Forum Secretariat Meeting (MCGFF) of 2019 was held on 2nd April at EMSA premises, in Lisbon, Portugal, with the participation of the Secretariat Members of France and Morocco, representatives of the European Fisheries Control Agency (EFCA), of the European Boarder and Coast Guard Agency (Frontex) and of the European Maritime Safety Agency (EMSA).
The major point in the agenda was to discuss the preparations for the Plenary Conference which will be held in Casablanca, at the Naval Academy Headquarter, from the 12th to 13th June 2019, and which aims to share views and best practises between the countries of the southern rim of the Mediterranean and the EU Mediterranean States.
The plenary conference will cover 3 key topics: Response to Marine Pollution, Illegal Immigration and Illegal Fishing, with the possibility of including Maritime Surveillance as the fourth topic.
EMSA, EFCA and FRONTEX also discussed the 2 days interagency workshops on Maritime Surveillance to be hosted in Lisbon or in the next-chair country in the 1st Semester of 2020.
The MCGFF Secretariat meeting organisation and hosting was supported by the EU funded SAFEMED IV project.