Training on the IMDG Code delivered in Beirut, Lebanon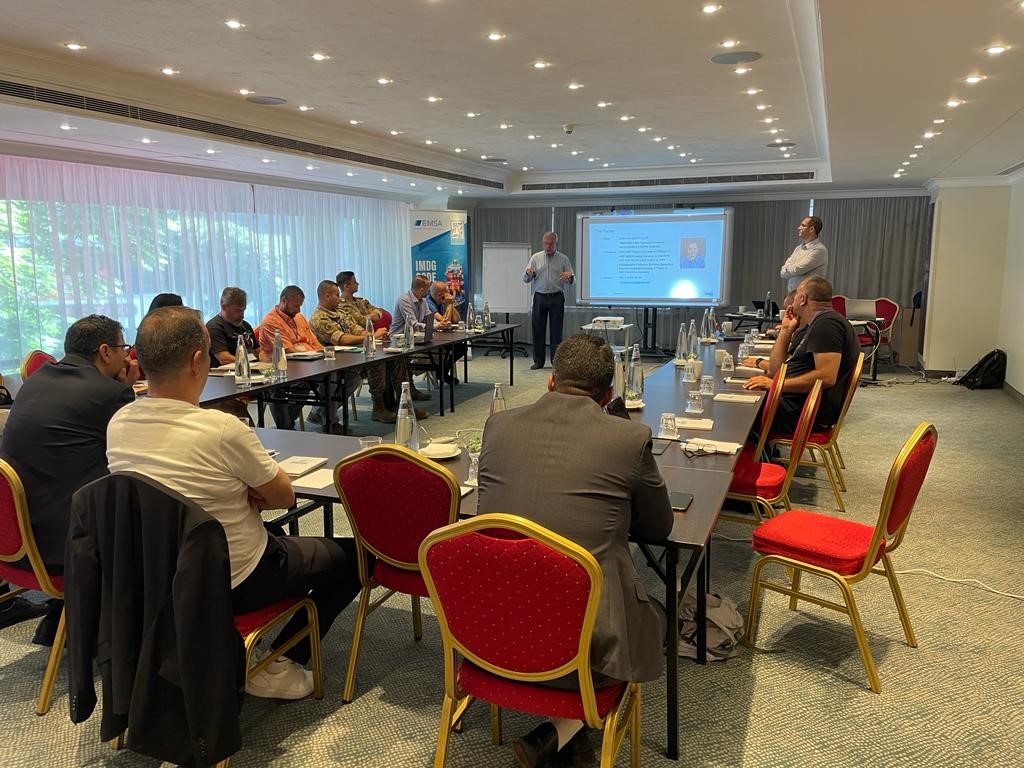 From 4 to 6 July, an in-person training on the International Maritime Dangerous Goods (IMDG) Code was provided to the relevant Lebanese authorities in Beirut. Participants included representatives from the ports of Beirut, Tripoli, and Saida, the Lebanese Maritime Administration, The Lebanese Customs, the Lebanese Army, and Beirut Fire Brigades. The course was designed according to the requirements of Chapter 1.3 of the Code, as well as other applicable international standards, and was aimed at creating awareness related to the hazards involved in the stowage and transportation of dangerous goods.
The IMDG Code was developed as an international code for the maritime transport of dangerous goods in packaged form in order to enhance and harmonise the safe carriage of dangerous goods and to prevent pollution to the environment. The Code sets out in detail the requirements applicable to each individual substance, material or article, covering matters such as packing, container traffic and stowage, with particular reference to the segregation of incompatible substances.
Amongst other subjects, the participants were instructed on the structure of the IMDG code and its purpose, the different classifications of dangerous goods, the need for proper packing, marking, labelling, placarding and documentation and correct responses for different types of incidents involving Dangerous Goods, especially in port areas. The latter was of particular interest and importance in view of the catastrophic explosion of ammonium nitrate that took place in Beirut port in 2020.
Date

04.07.2023
06.07.2023