Action Plan for HNS Pollution, Preparedness and Response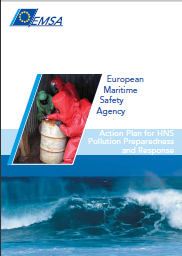 For the purposes of this Action Plan, HNS are defined as "any substance other than oil which, if introduced into the marine environment,is likely to create hazards to human health, to harm living resources and marine life, to damage amenities or to interfere with other legitimate uses of the Sea", in accordance with the OPRC-HNS Protocol (2000).
The Agency's activities are focused on shipsourced pollution involving the release or the threat of release into the marine environment of HNS transported in bulk. Reported incident statistics suggest that EMSA's initial activities should primarily concentrate on issues related to bulk cargoes of HNS. Actions regarding the response to pollution from HNS transported as packaged goods may be developed by the Agency at a later stage, as appropriate.