'All you need to know' training on CISE delivered by EMSA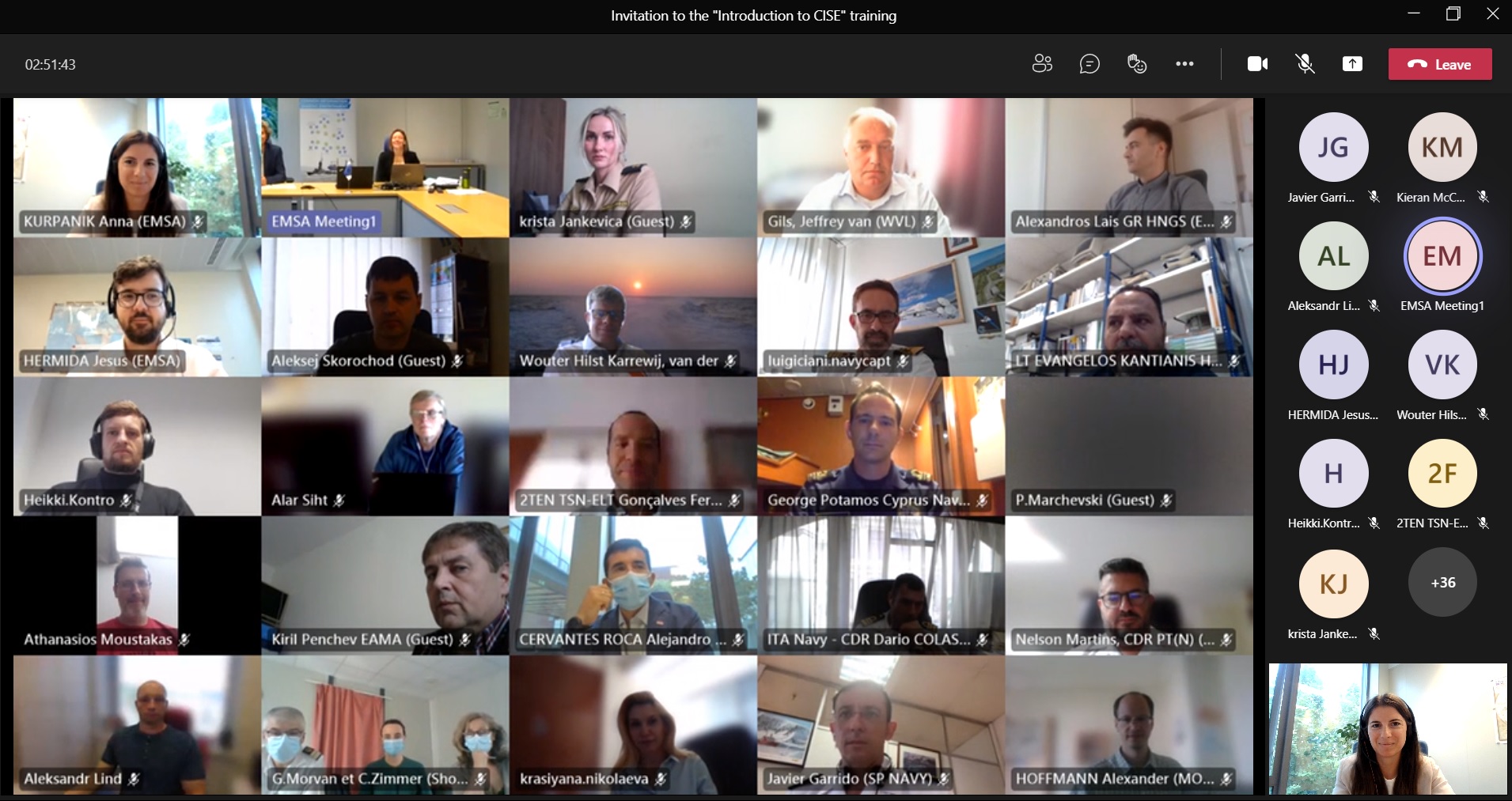 The organisational, technical, and operational aspects of CISE are no longer a puzzle for the participants to the "Introduction to CISE" training EMSA held on 16 June online. Around 50 representatives of maritime authorities from 20 European countries attended the workshop to learn how to join the network and how the maritime surveillance activities could be performed even more effectively thanks to CISE.
The topics covered during the half day training included the background of CISE and its added value for the enhanced information exchange among different maritime surveillance authorities. In a series of presentations, the CISE Team provided a step by step guide how to join CISE and what type of administrative and financial efforts it may entail. An overview of the development and installation procedure and the technical support provided throughout the process was also explained.
The training was delivered by the EMSA CISE Team experts, giving an opportunity for the "newcomers" as well as for more experienced stakeholders to explore CISE from the most reliable source. To put all the information into practice the participants were invited to a brainstorming on the main challenges they could face in the process of joining CISE.
The "Introduction to CISE" training was organised under the CISE Transitional Phase activities which aim to support the Member States in their efforts in "getting on board" and achieving the operational maritime information exchange through the CISE network. Similar trainings and workshops are organised on a regular basis for the current and potential stakeholders. The next workshop on the funding opportunities is planned to take place in September. Further details will be available at the CISE website: emsa.europa.eu/CISE