ENP Projects 16 MARES Expert Working Group Meeting
The EU-funded BCSEA and SAFEMED IV Projects implemented by EMSA foresee the implementation of a 3-phase Pilot Project on sharing of AIS information:
Phase 1: Exchange of T-AIS between the SAFEMED/BCSEA countries;
Phase 2: Exchange of T-AIS data between SAFEMED IV and BCSEA countries and EU MSs of the Mediterranean Regional AIS Server hosted by the Italian Coast Guard (MARES)
Phase 3: Involvement of the ENP countries in SafeSeaNet.
Within this context, SAFEMED IV and BCSEA Projects' beneficiary countries participating in Phase 1 of the Pilot Project, namely Jordan, Morocco, Tunisia, Georgia, Ukraine and Turkey which also expressed interest in the topic, attended the 16th MARES Expert Working Group (EWG) meeting which was held in Rome on 12 December 2019.
During the meeting, EMSA representatives informed the EU Member States which participate in MARES of the latest ENP Projects' developments and actions planned to start with the implementation of Phase 2 of the Pilot Projects on sharing of AIS information. The second phase implies sharing of AIS information on a voluntary basis between the ENP countries and EU MSs parties to MAREZ.
A consolidated document containing the relevant conditions for sharing (Conditions of Use) for implementing the second phase has been presented by EMSA to the MARES EWG meeting and it was discussed and finally agreed by all participants.
The approved consolidated text will be presented to the High-Level Steering Group of SafeSeaNet for the final approval needed before starting the implementation phase.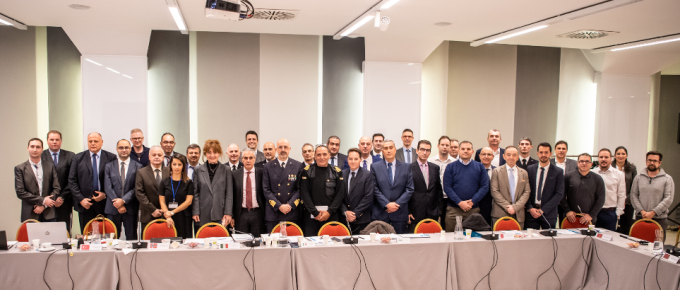 Contacts
Capacity Building
Department 1 – Sustainability & Technical Assistance
Praça Europa 4
1249-206 Lisbon, Portugal
Tel: +351 21 1214 393
Fax: +351 21 1209 261

email