BCSEA Project Training course on MARPOL Annex VI in Turkey
On 13th to 15th January 2020, on the request of Turkey, EMSA carried out a Training course on MARPOL Annex VI and Directive (EU) 2016/802 relating to a reduction in the sulphur content of certain liquid fuels for the Turkish Administration staff involved in environmental issues.
The course was held at Ulusal Deniz Emniyeti & Acil Müdahale Merkezi Dereağzı (UDEM) -the National Maritime Safety and Emergency Response Centre in Tekirdağ. It covered a wide range of topics encompassing air pollution from shipping, including SOx, NOx, Ozone Depleting Substances, Ship Energy Efficiency, the Energy Efficiency Design Index, GHG Issues, CO2 Reporting, Alternative Fuels and the use of Emission Abatement Systems.
The course also included many practical exercises for the 32 participants and a trip to the MSC SAO PAOLO, a container vessel, to undertake a mock Port State Control Inspection and to demonstrate how fuel samples are taken.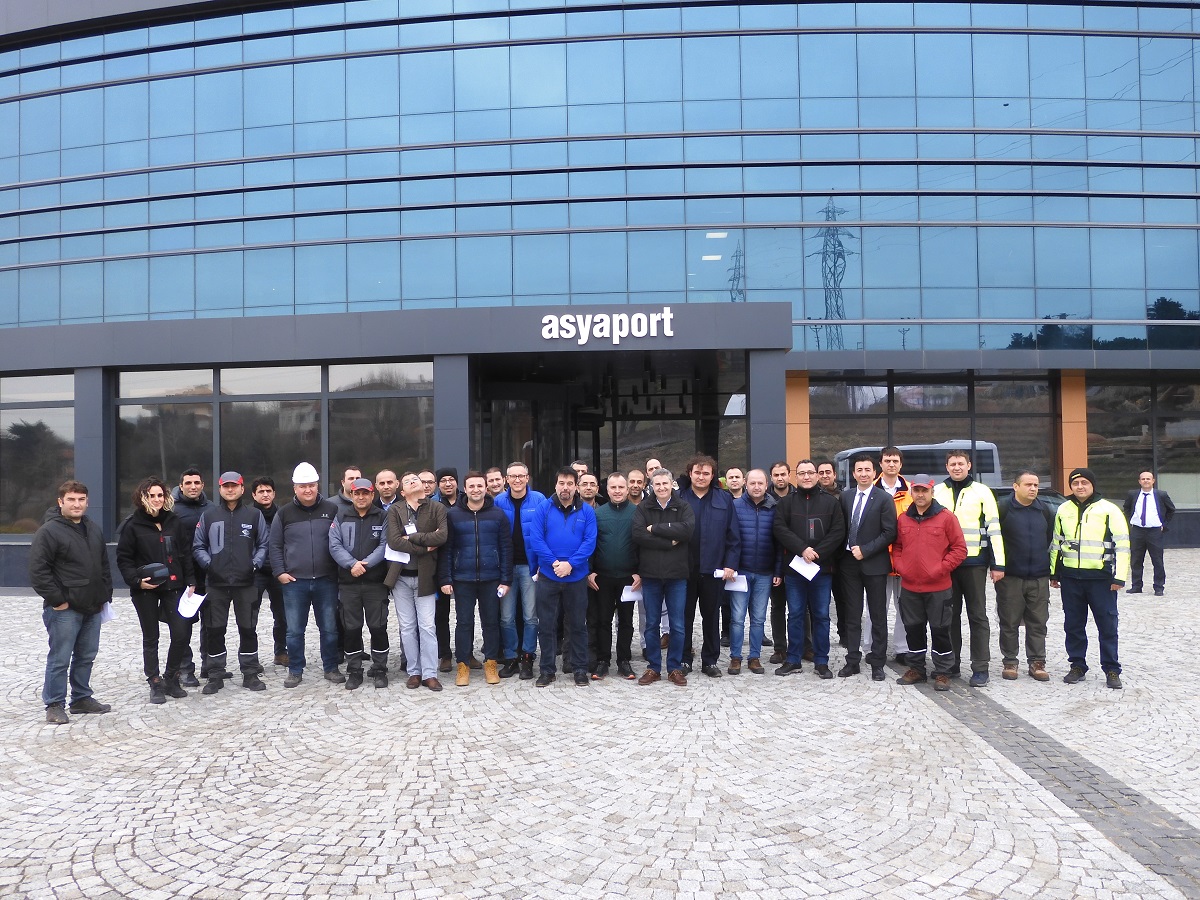 Contacts
Capacity Building
Department 1 – Sustainability & Technical Assistance
Praça Europa 4
1249-206 Lisbon, Portugal
Tel: +351 21 1214 393
Fax: +351 21 1209 261

email