SAFEMED IV participates to the 24th meeting of the GTMO 5+5 expert group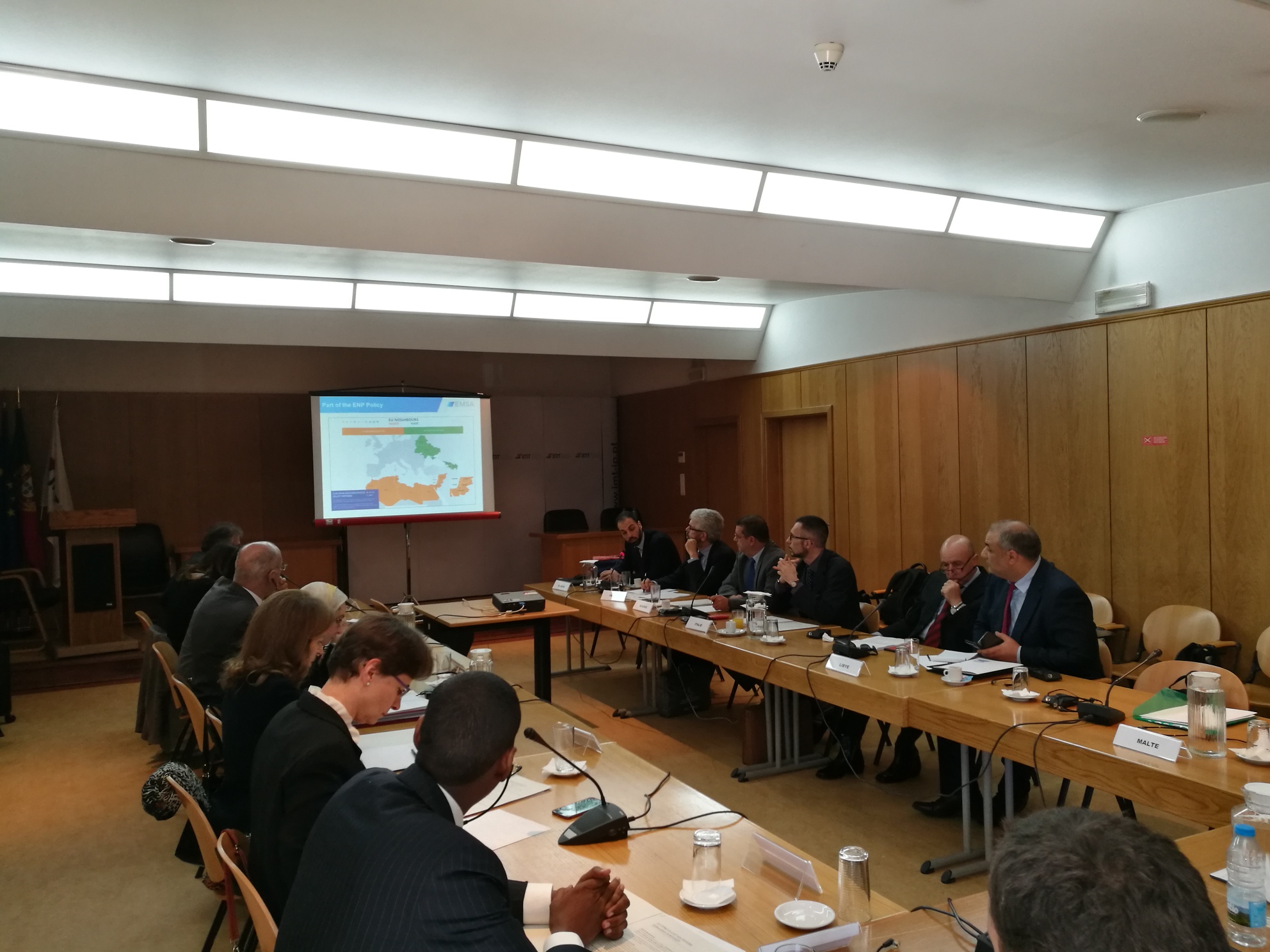 On the 18 of April 2018, the EU funded project SAFEMED IV was invited to participate to the 24th Meeting of the GTMO 5+5 expert group which included the CETMO's secretariat, the Union for the Mediterranean as well as representatives from Algeria, France, Italy, Libya, Malta, Mauritania, Morocco, Portugal, Spain and Tunisia.
According to the Cooperation Protocol of the GTMO 5+5, the objectives of the group are to consolidate cooperation in the Western Mediterranean transport sector and the Euro-Mediterranean
Partnership. These objectives are achieved through technical cooperation developed within the framework of the work of the GTMO 5+5 group of experts.
Within this context, the Project Officer for SAFEMED IV presented the highlights of the project. The presentation focused on the activities planned for the year 2018 as well as the objectives reached. A great interest was shown by all participants and especially from the beneficiary countries part of the two initiatives. The main aim of participating to this meeting was to share the activities planned through the two projects and identify synergies and further areas of cooperation but more importantly to avoid duplication of efforts.