SAFEMED IV Training course for auditors under the IMO Member State Audit Scheme (IMSAS)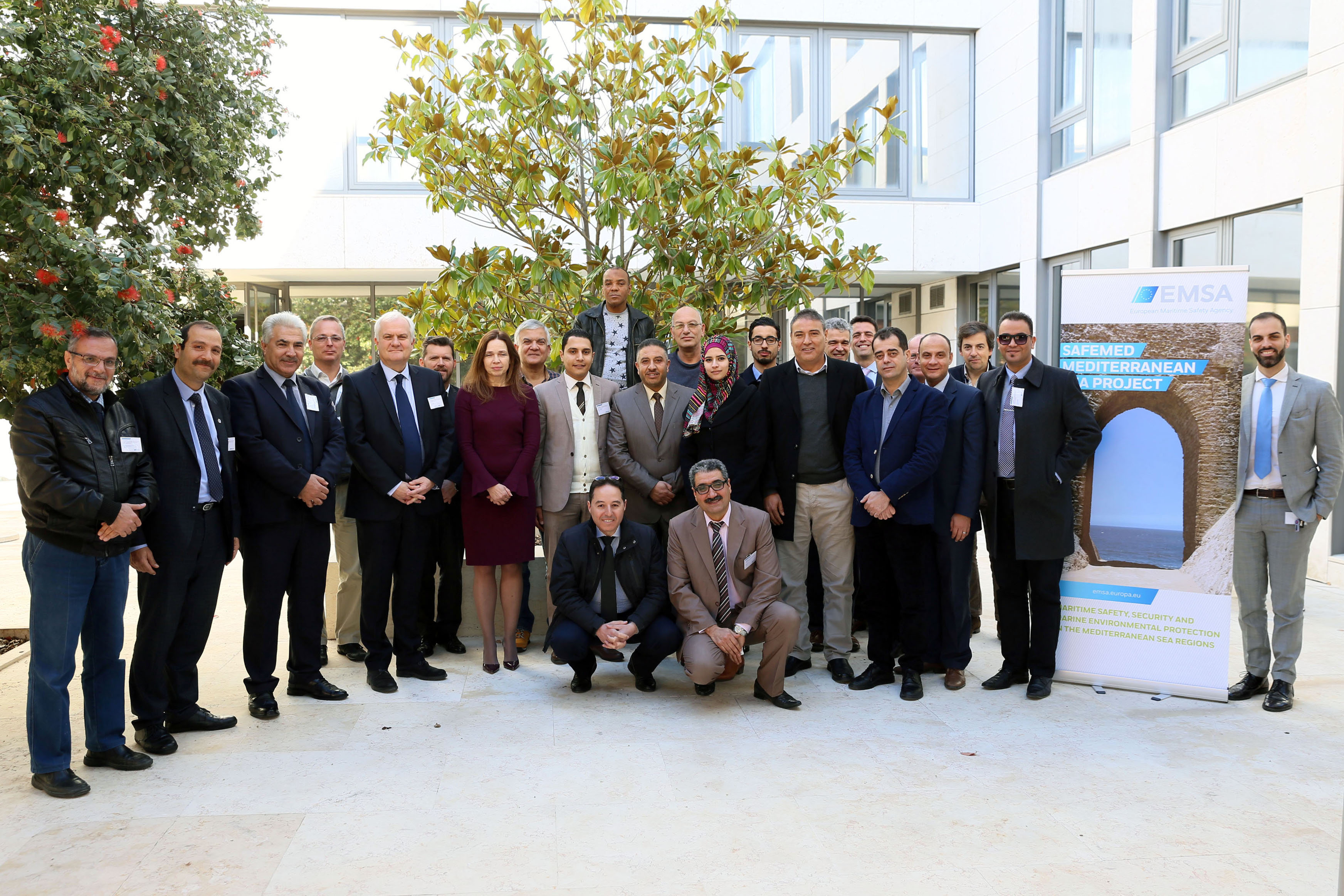 In the framework of the SAFEMED IV project, funded by the EU, EMSA has undertaken the organization of the training course for auditors under the IMSAS in collaboration with the International Maritime Organization (IMO). The training was hosted at EMSA premises, in Lisbon, from 5 to 9 February 2018 and delivered by Ms Tatjana Krilic, from the IMO Secretariat, Mr Dan Sarenius, from the Swedish Transport Agency and Mr Mourad Ghorbel from the Ministry of Transport of Tunisia. Overall, 16 participants from Egypt, Israel, Jordan, Lebanon, Libya, Morocco, Palestine and Tunisia have successfully completed the 36 hours course.
The training included lectures on the theoretical framework of the IMO Instrument Implementation Code which were combined with practical exercises in working groups as well as workshops. Throughout the training it was clear that such activity is paramount not only for those countries which are due to undergo the IMSAS in the forthcoming years but to foster a higher understanding of the main international requirements within the maritime domain. The participants showed a higher level of engagement with the lectures and among themselves in the spirit of a true regional cooperation. After the concluding remarks, on the last day all participants received the Certificate of Attendance.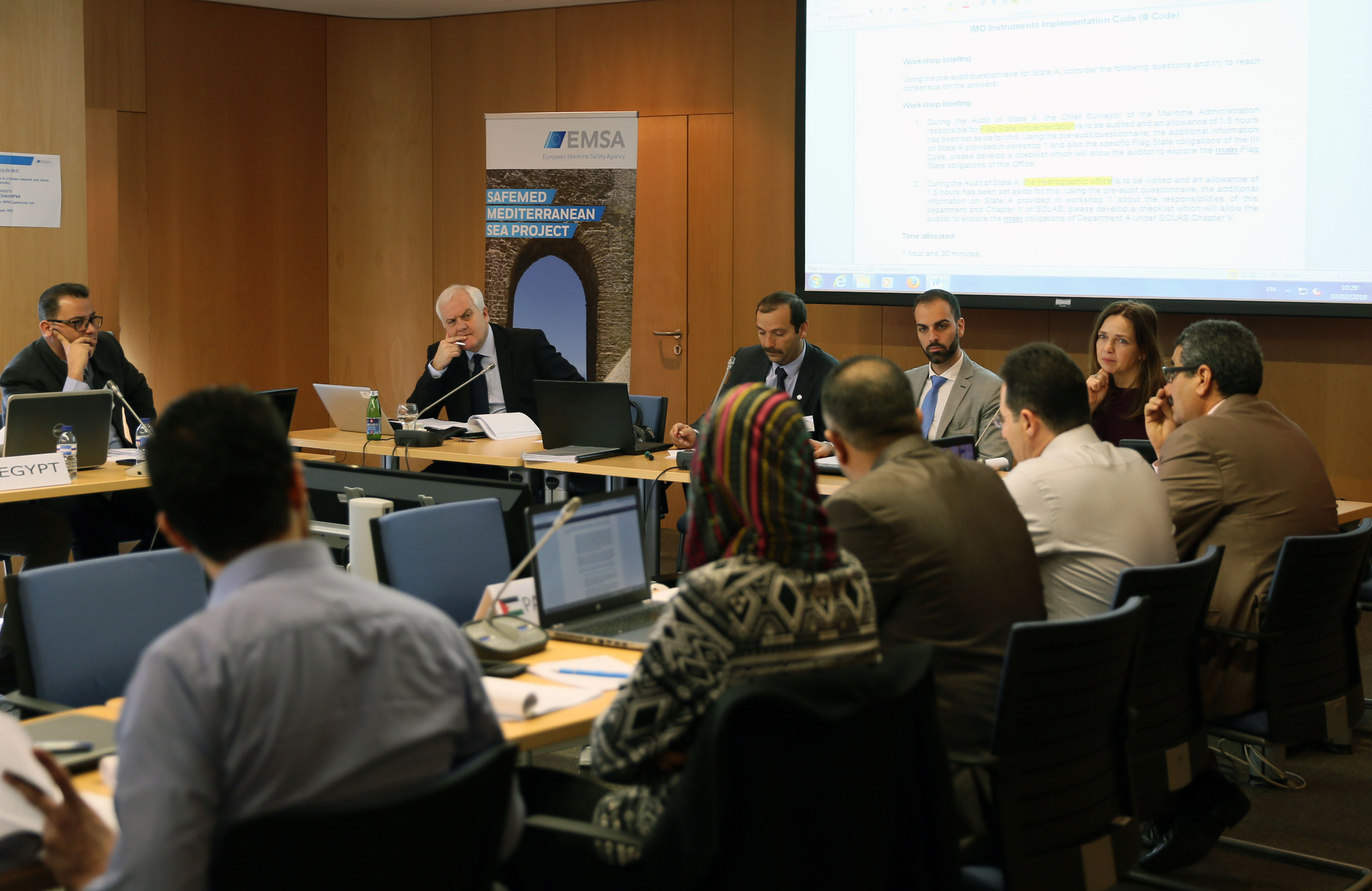 Date

05.02.2018
09.02.2018
SAFEMED Contacts
Training and Cooperation
Department B - Safety and Standards
Praça Europa 4
1249-206 Lisbon, Portugal
Tel: +351 21 1209 393
Fax: +351 21 1209 261

This email address is being protected from spambots. You need JavaScript enabled to view it.