SAFEMED IV Training on MARPOL Annex VI for Israel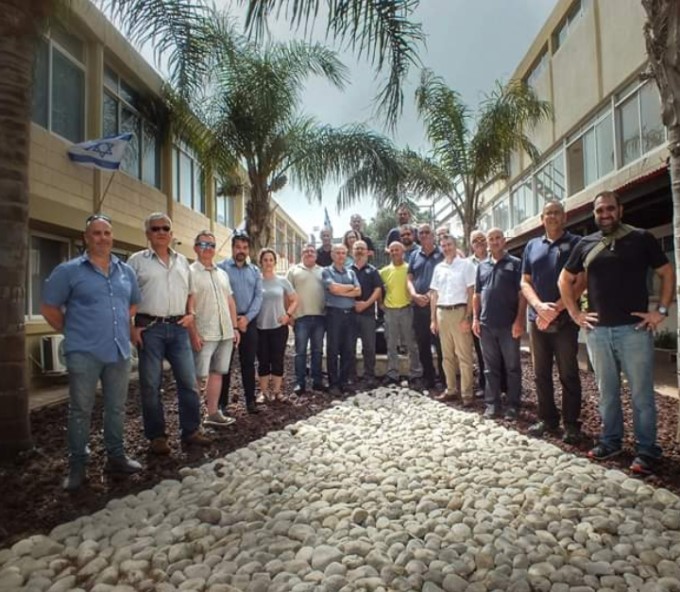 Under the framework of the EU funded SAFEMED IV project, EMSA staff delivered a training on MARPOL Annex VI in Haifa, from 16 to 17 July 2019. 29 Participants from the Israeli Maritime Administration attended the 16-hour course.
The main objective of the training was to deliver a thorough overview of MARPOL Annex VI by covering issues related to Nitrogen Oxides, Sulphur, Ozone Depleting Substances, etc. The training also included practical exercises on enforcement practices as well as a presentation on the EU Dimension about Port Reception Facilities, Sulphur content in marine fuel and Green Houses Gases. Also, the Israeli Maritime Administration delivered a short presentation regarding the future plans for ratification, the current arrangements and their implementation.
This training course is the first of a series of activities targeting beneficiary countries which have not yet ratified MARPOL Annex VI so as to facilitate the ratification process and bring them in full compliance with its provisions.
Date

16.07.2019
17.07.2019
SAFEMED Contacts
Training and Cooperation
Department B - Safety and Standards
Praça Europa 4
1249-206 Lisbon, Portugal
Tel: +351 21 1209 393
Fax: +351 21 1209 261

This email address is being protected from spambots. You need JavaScript enabled to view it.