Training on MLC, 2006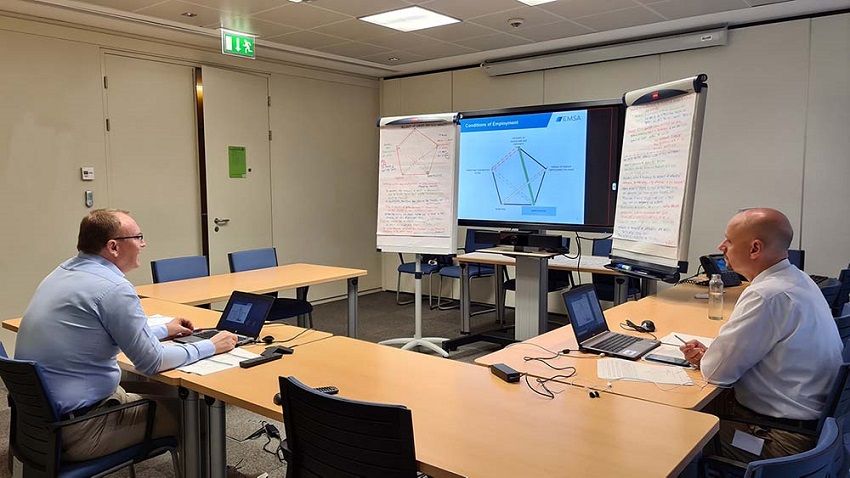 Due to the Covid-19 pandemic restrictions and in order to ensure continuity of the capacity building services offered to Member States, the Agency organised and delivered a Training on MLC, 2006 on a live broadcasting synchronous mode, on 24 and 25 June 2020.The training session served to present the main challenges for implementation after the entry into force of the Convention including an overview of the latest amendments.
A practical approach on implementation and enforcement issues was followed with a view to exchange best practices for achieving a harmonized enforcement of the Convention provisions. It offered to participants an opportunity to discuss issues on labour supplying responsibilities, Flag State challenges - substantial equivalence, areas of flexibility, seafarer's employment agreements, hours of work and rest, manning, repatriation, periods of service, entitlement to leave and payment of wages.
It aimed at officials, both at the central administration and in the field, who deal with the implementation and enforcement of the Maritime Labour Convention 2006.
Date

24.06.2020
25.06.2020