BCSEA Project Training for VTS Operators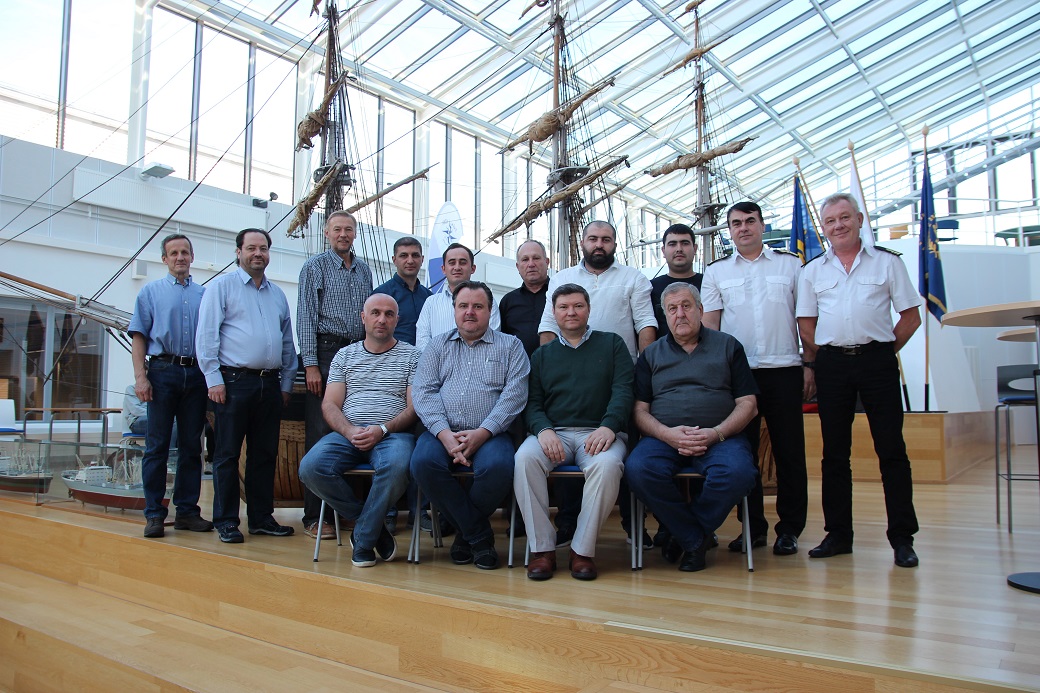 Under the EU funded BCSEA Project, EMSA organised Training for VTS Operators from 10 to 19 September 2018 in Turku, Finland. It was attended by ten participants from Azerbaijan, Georgia, Kazakhstan, Turkmenistan and Ukraine.
The participants received specialised training at the first level of responsibility of VTS staff in accordance with the guidelines set out in the relevant IALA (International Association of Marine Aids to Navigation and Lighthouse Authorities) Recommendation V-103/1). The Vessel Traffic Services aim at contributing to safety of life at sea, safety and efficiency of navigation and protection of the marine environment and play important role in the prevention of accidents and pollution in areas which are congested or hazardous for shipping.
The attendees were given a comprehensive theoretical (overview of IALA V-103/1, international/national VTS legislation as well as the principles of waterway and traffic management) and practical knowledge (through numerous VTS simulator exercises) concerning the role and functions of the VTS.
Furthermore, the course stimulated the sense of responsibility, watchfulness and precision that characterises a competent VTS operator.
The activity was delivered under the BCSEA Project's Component 3 "Vessel Traffic Monitoring and Information System".
Date

10.09.2018
19.09.2018
Contacts
Training and Cooperation
Department B - Safety and Standards
Praça Europa 4
1249-206 Lisbon, Portugal
Tel: +351 21 1214 393
Fax: +351 21 1209 261

This email address is being protected from spambots. You need JavaScript enabled to view it.