Boost for cooperation on maritime emergencies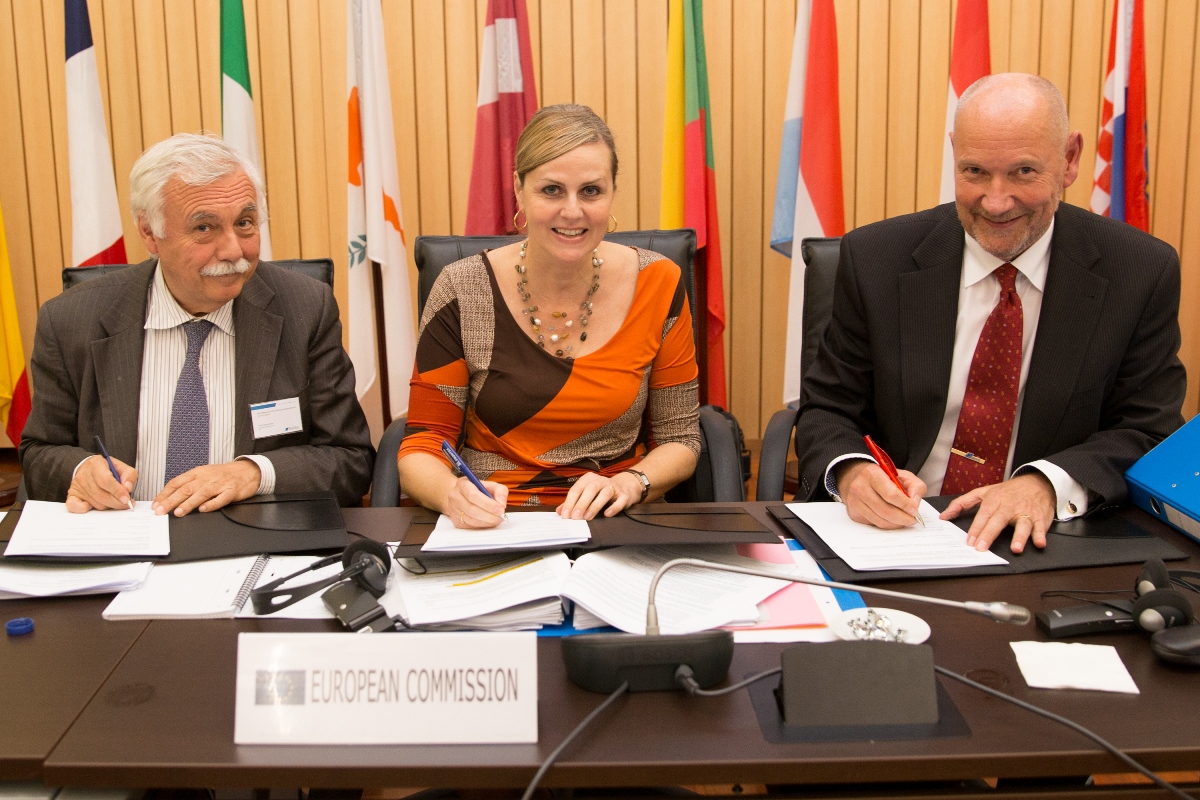 From left to right: Fotis Karamitsos (Director DG MOVE), Florika Fink-Hooijer (Director DG ECHO), and Markku Mylly (Director EMSA)Maritime incidents such as oil spills can have huge environmental and economic impact. To reinforce co-operation on maritime emergencies, the European Commission's Directorate General for Humanitarian Aid and Civil Protection (ECHO) and the European Maritime Safety Agency (EMSA) have concluded a new working arrangement. The agreement further enhances the coordination on marine pollution preparedness, monitoring and response.
The EU Civil Protection Mechanism enables a coordinated and coherent EU response by pooling resources that can be deployed when a disaster strikes. The Mechanism can also be activated during marine pollution emergencies, where it operates in close coordination with EMSA. The Agency contributes with emergency response services such as oil spill response vessels, maritime experts and satellite-based detection of oil pollution and vessels.
The new working arrangement paves the way for a more robust and effective European mechanism to respond to and better prepare for maritime disasters. Joining efforts in terms of technical and scientific cooperation and real-time information exchange will optimize the work of both in this area, and most importantly: contribute to better protecting people and environment in case of a maritime incident, accident or pollution.
Background
The new working arrangement updates an existing agreement from 2004. It reflects recent changes such as the reorganisation of the European Commission, including the establishment of the Emergency Response Coordination Centre (ERCC), and the development of new EU pollution monitoring tools, for example the European Satellite Oil Spill Monitoring Service, CleanSeaNet. EMSA's other tasks include the provision of technical and scientific assistance to the Commission and the Member States in the areas of maritime safety, security, prevention of pollution by ships and maritime transport administrative simplification.