Training on EU Maritime Legislation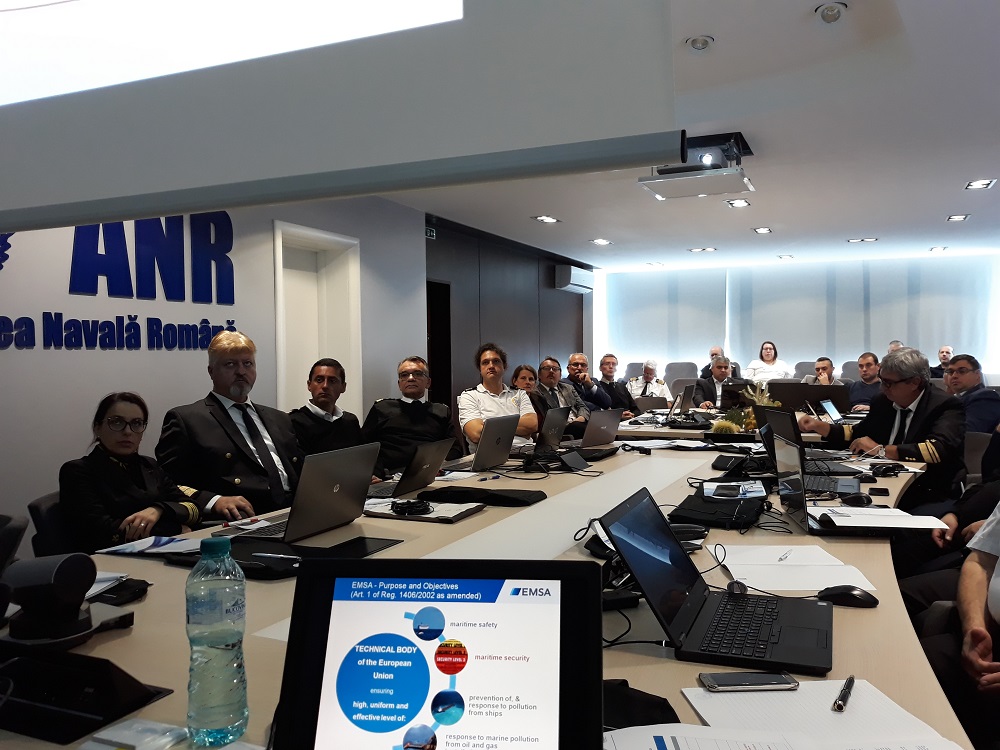 Following a request by the Romanian Naval Authority (RNA), a training on EU Maritime Legislation organised by EMSA was dlivered at the premises of RNA in Constanta from 9 to 11 October 2018. The training was suitable for officials that had recently commenced working within the administration, as well as to staff who wanted to broaden their knowledge. The training contained a number of presentations along with case studies and quizzes, giving the essence of many EU legal acts in the areas of maritime safety, maritime security, environmental protection and living & working conditions of seafarers.
The first day started with presentations focussing on the structure, organization and tasks of the EU with particular reference to maritime safety, looking at the main differences between the EU and the IMO and the added value of EU maritime safety legislation versus international rules. The role of EMSA in assisting MS and the Commission in the development and implementation of maritime safety legislation was also introduced and discussed. Presentations on the Flag State Directive and ROs legislation, followed by a workshop on Fleet & RO's monitoring, concluded the first day.
The second day included presentations on "Key EU Environmental Legislation", "Maritime Security", "Accidents Investigation", "Training of Seafarers" and "Vessel traffic monitoring & operational tools including references to single window Directive", which analysed the obligations of national administrations. Practical exercises were also conducted covering all the above subjects.
On the last day, presentations on "MLC 2006", "Port State Control" and "Ship Safety & MED (new requirements)" along with practical exercises concluded the training.
Date

09.10.2018
11.10.2018