European Maritime Single Window Prototype (EMSW)
Background
In 2015, the EU Commission launched the eManifest pilot project, with the support of EMSA, and in consultation with Member States and the shipping industry. The main objective is to demonstrate the way in which cargo information required by both maritime and customs authorities can be submitted together with other reporting formalities required by Directive 2010/65/EU in a harmonised manner, and via a European Maritime Single Window (EMSW).
The European Maritime Single Window prototype
The EMSW prototype is the place where all information including the eManifest is reported and made available to various competent authorities in participating Member States. It covers the information flows between:
the ship data providers (e.g. ship agent, master, shipping company),
the relevant public authorities covering the port of call, and
other Member States via SafeSeaNet.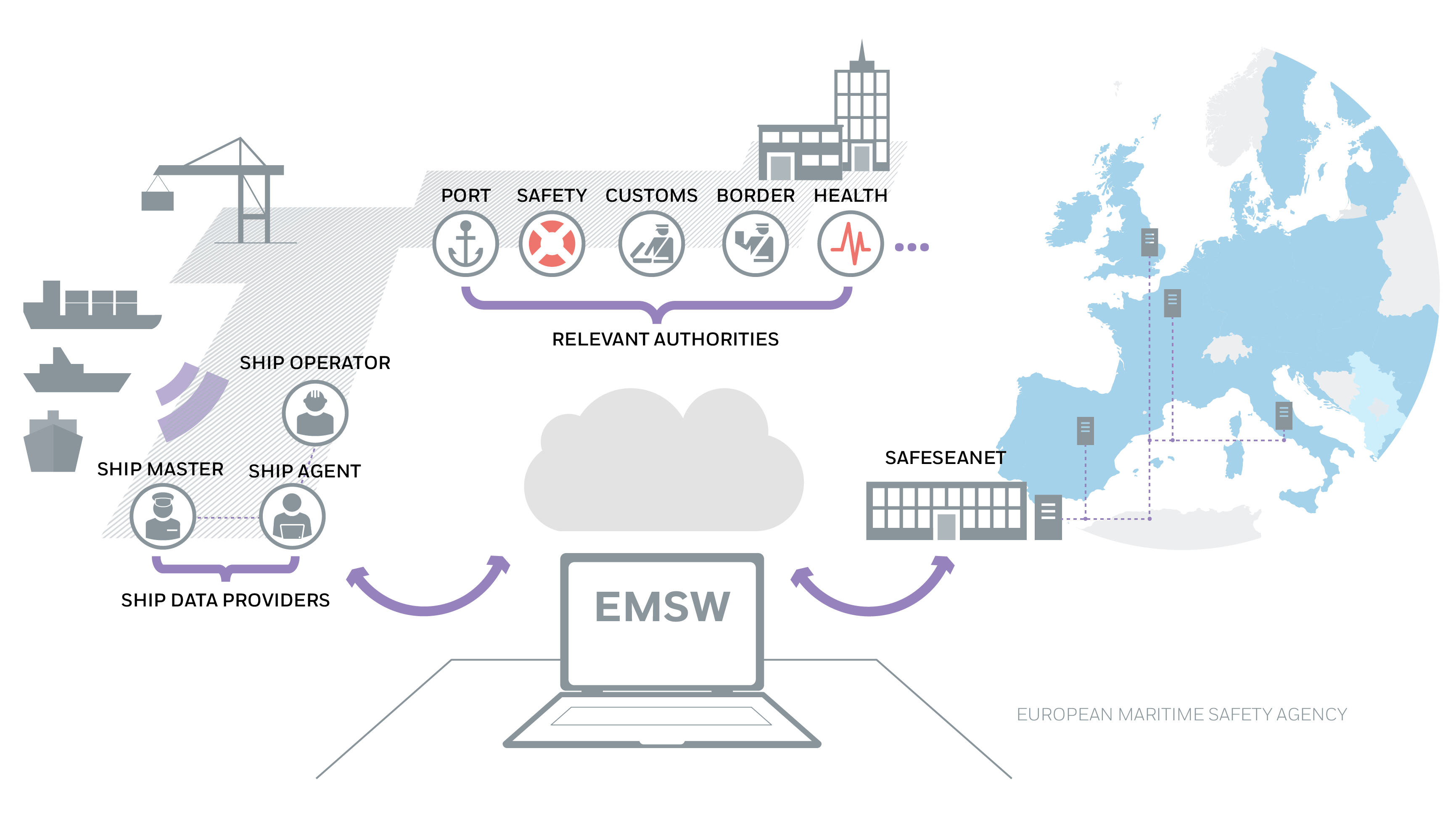 Ship Data Providers fulfil the reporting formalities by using a harmonised user interface where information can be recorded manually, or by uploading spreadsheet files. Data providers may also provide the information direct from their own ICT systems using the EMSW prototype's system interface.
The information submitted is distributed to the relevant authorities, depending on the content and on the port of call. Decisions and feedback recorded by authorities are subsequently communicated back to ship data providers via both the user and system interfaces.
In accordance with Directive 2010/65/EU, the information submitted is made available to other Member States via SafeSeaNet.
The EMSW prototype offers a flexible approach, whereby administrators from Member States can configure their own users (i.e. ship data providers and authorities) and the contents associated with reporting formalities.
The design of the prototype is based on business rules and system requirements developed by the Commission and EMSA in coordination with participating Member State and shipping industry representatives.