Vessel Reporting Services

EMSA facilitates technical cooperation between Member States and the Commission for the exchange of EU vessel traffic information (SafeSeaNet), the long-range identification and tracking of vessels (LRIT), and to support EU operational reporting services, including the electronic transmission of reporting formalities.
Member States and EMSA operate SafeSeaNet, the vessel traffic monitoring and information system covering the waters in and around Europe. It acts as a platform for maritime data exchange, linking together maritime authorities from across the continent. It works by tracking Automatic Identification System (AIS) radio signals transmitted by ships. These provide identity details, latest positions and other status information in near-real-time for around 17,000 vessels operating in and around EU waters.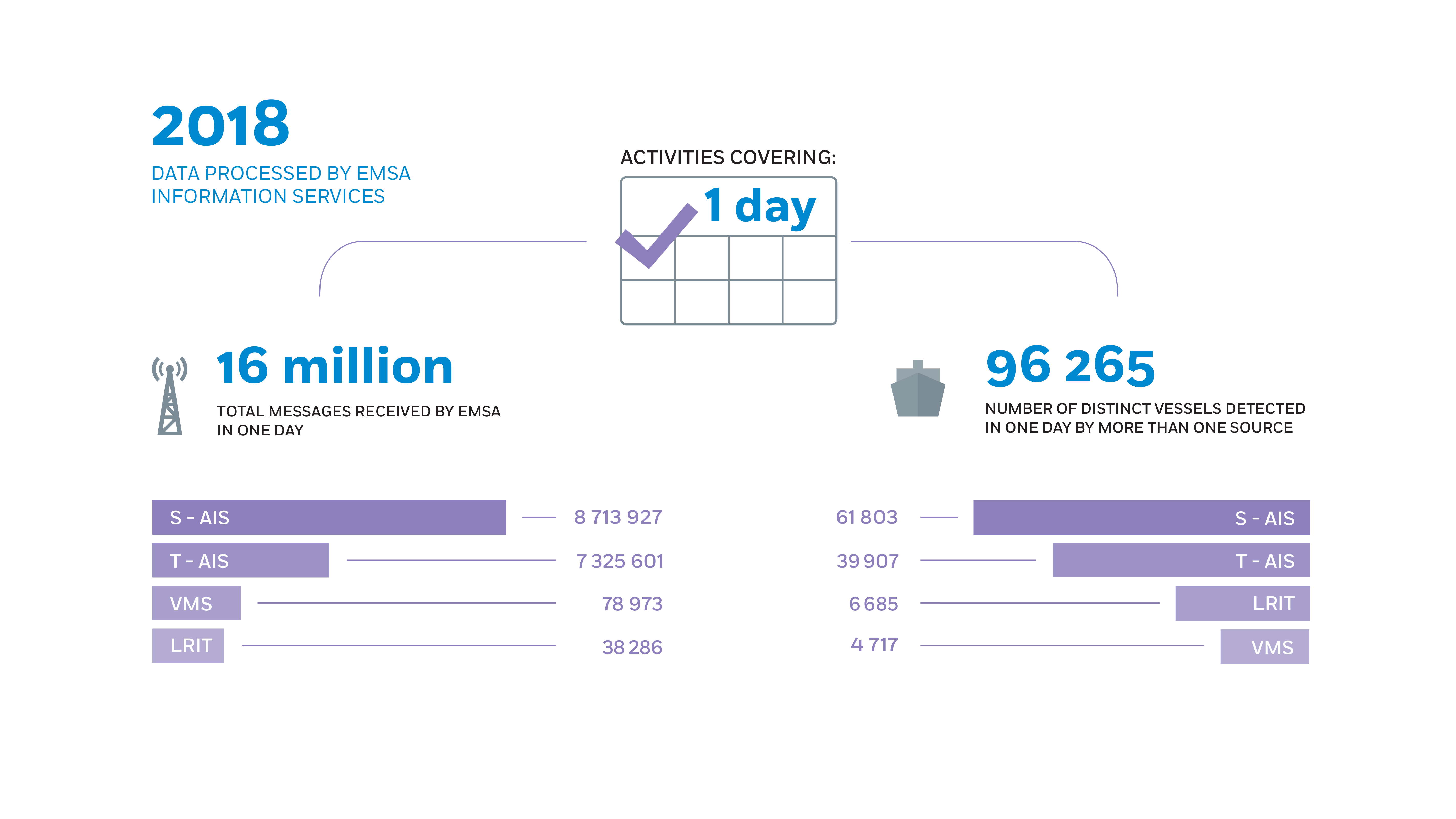 This data can be enriched with information on:
hazardous goods
the number of people on board
past positions of ships
ships with high risk profiles
accidents and incidents
estimated or actual arrival and departure times in ports.
Tracking vessels outside the range of AIS coastal networks requires the use of satellites.
Long-Range Identification and Tracking (LRIT) is a mandatory international system to track ships around the world. Vessels send signals via telecommunication satellites, which are received by Data Centres in flag States. EMSA operates the EU LRIT Cooperative Data Centre, covering over 35 countries. The Agency also hosts the International Data Exchange, for the exchange of ship positions between Data Centres around the world.
Emerging technologies now enable AIS signals to be received by satellite. This will progressively extend the geographical range of the AIS system. EMSA is at the forefront of exploring how this can support the European vessel traffic monitoring community.