Oil Spill Response Services
EMSA has established a network of stand-by oil spill response vessels through contracts with commercial vessel operators. EMSA's contracted vessels have been specifically adapted for oil spill response operations and are on stand-by, carrying out their usual commercial activities.
In the event of an oil spill, the selected vessel will cease its normal activities and will be made available to the requesting party fully-equipped for oil spill response services under established terms and conditions and tariffs. Following a request for assistance, the maximum time for the oil spill response vessel to be ready to sail is 24 hours.
Regardless of their area of commercial operations, all vessels in the EMSA network can be mobilised for response to an oil spill anywhere in European waters and shared sea basins.
EMSA currently maintains 16 fully equipped stand-by oil spill response vessels around Europe.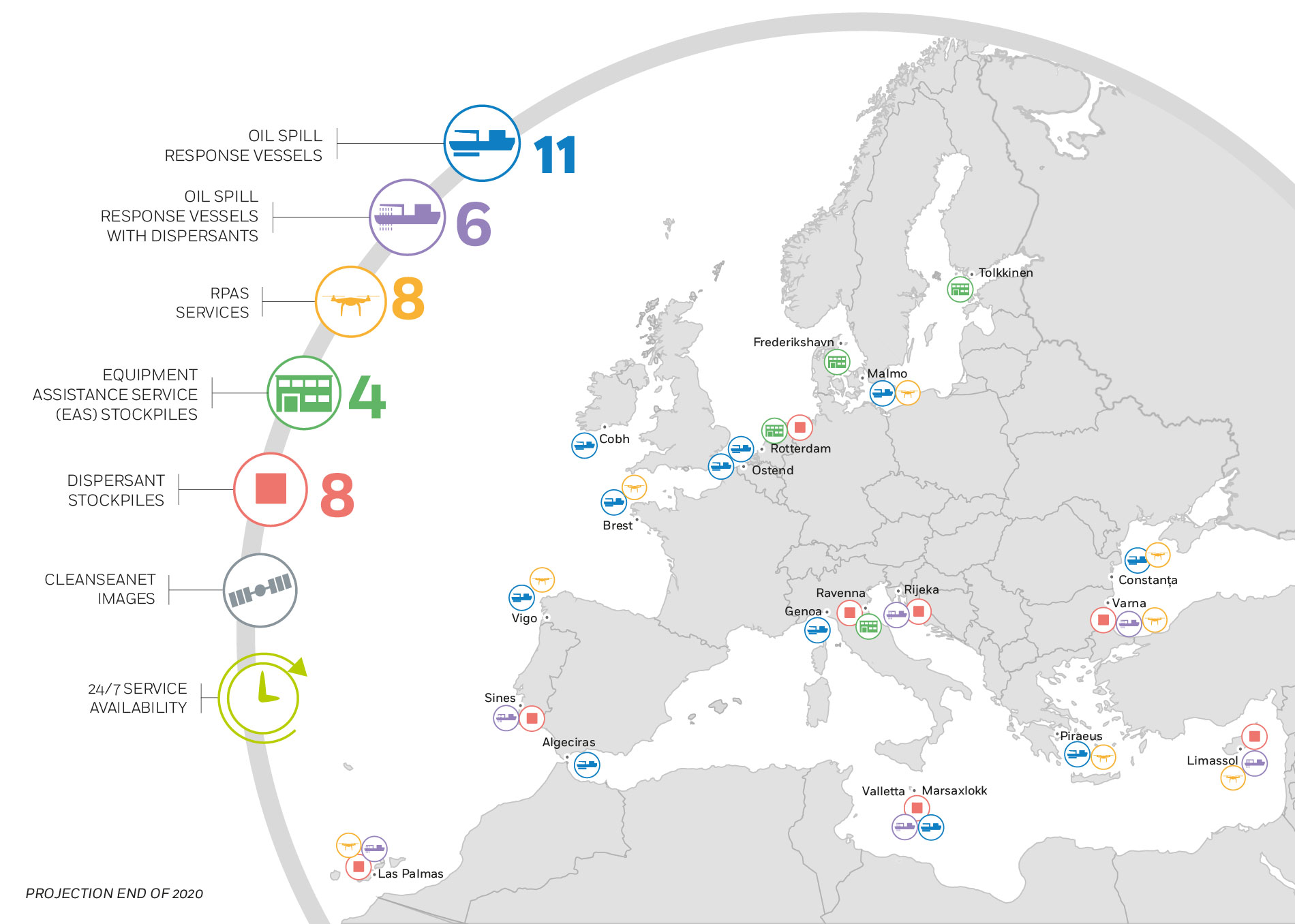 EMSA's Operational Oil Pollution Response Services - Projection End 2020