Tutoring Project on Port State Control in Albania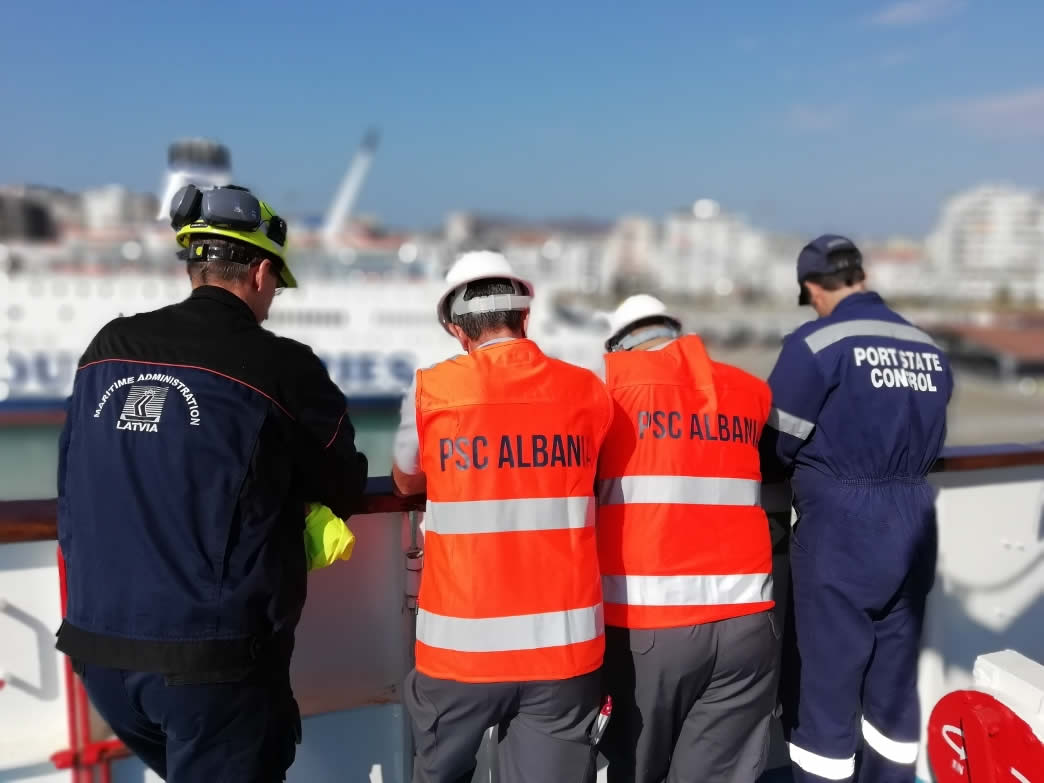 On 22-26 October 2018 a Tutoring Project on Port State Control (PSC) was held in Dürres, Albania, within the technical assistance which EMSA provides to Enlargement countries under the project "Preparatory measures for the participation of Enlargement countries in EMSA's work ".

The five-day event started with a theoretical part, attended by the four Albanian Port State Control Officers (PSCO's) as well as other participants from the maritime administration, where participants received valuable knowledge on PSC in accordance with the international conventions, IMO procedures and EU legislation. The following practical part was directed to the PSCO's and was conducted through inspections on board ships under the tutorship of an expert from EMSA and two highly experienced PSCO's from EU Member States, one from the Latvian Maritime Administration and the other from the Hellenic Coast Guard. Several different PSC inspections were conducted on board, followed by de-briefing activities, sharing lessons learned and best practices.
Date

22.10.2018
26.10.2018
Contacts
Training and Cooperation
Department B - Safety and Standards
Praça Europa 4
1249-206 Lisbon, Portugal
Tel: +351 21 1214 644
Fax: +351 21 1209 261

email