Capacity Building: Enlargement Countries
EMSA provides technical assistance, including the provision of supporting tools and the organisation of relevant training activities as regards relevant legal acts of the Union, to states applying for accession to the Union. The overall goal of the activity is to build up the capacity of each of the beneficiary countries' national administrations as well as to bring their national legislation closer to that of the EU, thus supporting their overall accession process.
The project – "Preparatory measures for the participation of enlargement countries in EMSA's work" - is funded by the EU through the Instrument for Pre-accession Assistance (IPA).
Beneficiary countries: Albania, Bosnia-Herzegovina, the Republic of North Macedonia, Montenegro, Serbia and Turkey.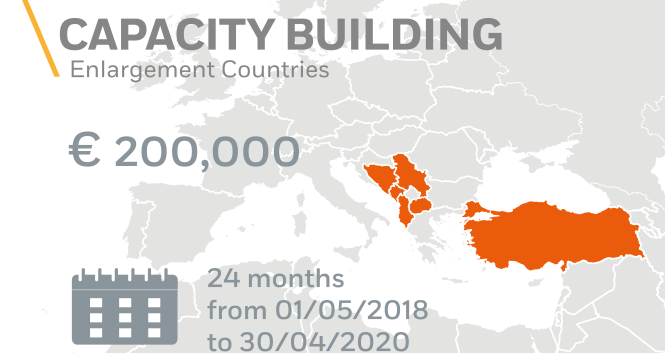 Contacts
Training and Cooperation
Department B - Safety and Standards
Praça Europa 4
1249-206 Lisbon, Portugal
Tel: +351 21 1214 644
Fax: +351 21 1209 261

This email address is being protected from spambots. You need JavaScript enabled to view it.