Training & Cooperation: Enlargement Countries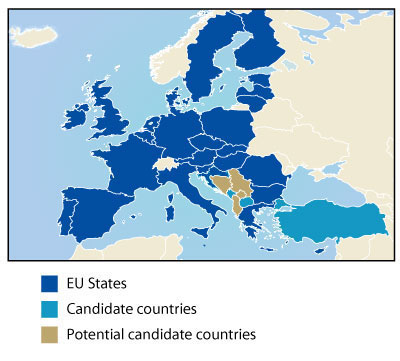 EMSA provides technical assistance, including the organisation of relevant training activities, as regards relevant legal acts of the Union, to States applying for accession to the Union. The overall goal of the activity is to build up the capacity of each of the beneficiary countries' national administrations as well as to bring their national legislation closer to that of the EU, thus supporting their overall accession process.
EMSA is currently supporting six States applying for accession to the EU: Albania, Bosnia-Herzegovina, FYROM, Montenegro, Serbia and Turkey.
EMSA organises and holds technical events in which hundreds of persons from the beneficiary countries receive training through seminars, workshops, in-country courses and information days. Through these technical events, EMSA´s reach extends beyond the EU´s own external borders and help to raise awareness on maritime safety, ship security and pollution prevention and response thus facilitating the adoption, implementation and enforcement of EU standards.
The courses are geared towards officials from the beneficiary countries maritime authorities or other maritime institutions working on the development, implementation and enforcement of the relevant maritime legislation.