As maritime safety, maritime security and protection of the marine environment is a common concerns of the EU MS and Non-EU countries bordering the Black and Caspian Sea, EMSA is implementing a project for technical assistance bringing together national, European and international stakeholders with the aim to raise the safety, security and protection of marine environment standards.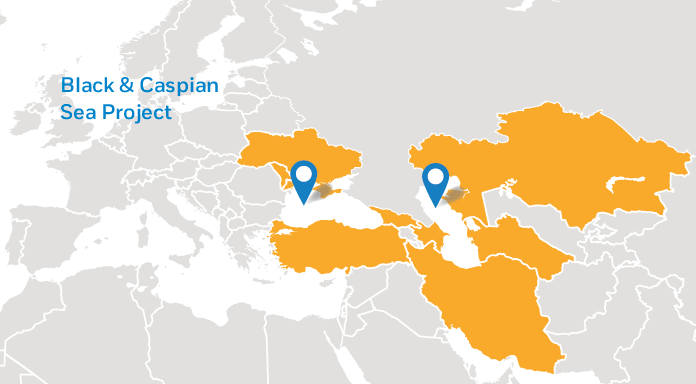 Title: Maritime safety, security and marine environmental protection in the Black and Caspian sea regions.
Duration: 48 months starting on 1 February 2017
Budget: 4,000,000 euro
Beneficiary countries: Azerbaijan, Georgia, Iran, Kazakhstan, Moldova, Ukraine, Turkey and Turkmenistan.
Objective: to further improve maritime safety and security and to increase the levels of marine pollution prevention preparedness and response in the region by providing beneficiaries with technical assistance under the 7 technical components of the project.
Regional actions addressing to all beneficiary countries will be identified in close cooperation with the national focal points for the project through regular meetings with the Contracting Authority (DG NEAR) and the implementing body (EMSA).
Needs for bilateral assistance can be channelled to EMSA through the national focal points