Capacity Building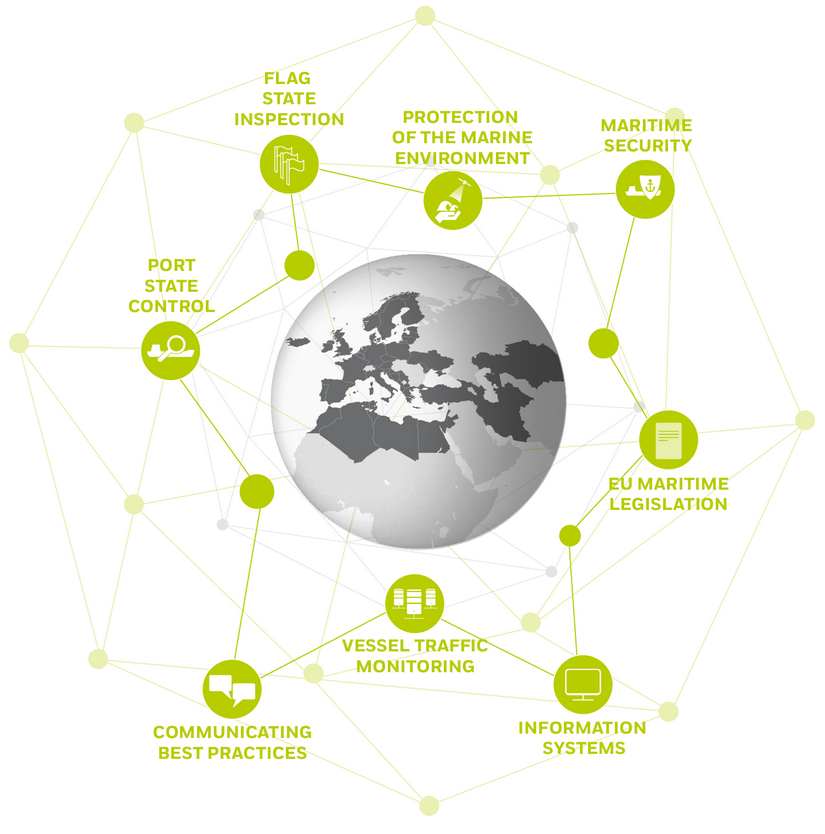 The European Maritime Safety Agency (EMSA) provides Member States with the necessary means to act effectively to enhance overall maritime safety and ship pollution prevention rules. In this respect EMSA is supporting the building up of the necessary national capacity for the implementation of relevant legal acts of the Union.

Capacity building through training through in-house, regional and national trainings or seminars;

Capacity building through guidelines, recommendations and best practices developed by the competent personnel of the Agency;

Capacity building through enhancement of existing tools and development of new tools such as MaKCs, THETIS and RuleCheck.
The Agency develops and delivers training activities in fields which are the responsibility of the Member States and through its training programme, the Agency assists EU countries, Norway and Iceland [more info on Member States].
The Agency provides technical assistance, including the organization of relevant training activities, as regards relevant legal acts of the Union, to States applying for accession to the Union [more info on enlargement countries].
As part of the projects for technical assistance funded by the European Commission, EMSA offers cooperation and assistance in the fields of maritime safety and security, prevention of pollution from ships and marine environmental issues to:

non-EU Mediterranean countries beneficiaries of the SAFEMED IV project;

Black and Caspian Sea Project.
EMSA developed, maintains and implements a harmonised Union scheme for the training and assessment of competences of port State control inspectors by Member States.
EMSA monitors the work of the European Coast Guard Functions Forum, the Mediterranean Coast Guard Functions Forum and the European Coast Guard Functions Training Network, and support their activities within the context of capacity building as relevant.
Contacts
Capacity Building
Unit B.3.1 - Environment and Capacity Building
Praça Europa 4
1249-206 Lisbon, Portugal
Tel: +351 21 1209 393
Fax: +351 21 1209 261

This email address is being protected from spambots. You need JavaScript enabled to view it.