Environment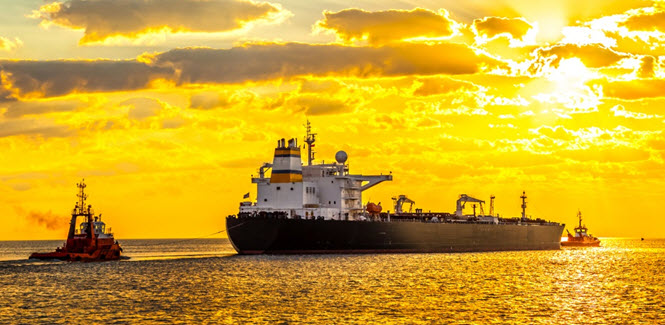 Shipping is perceived to be the cleanest mode of transport, mainly in terms of CO2 emissions, but pollution derived from maritime shipping activities still has significant implications for air and water quality and marine and estuarine biodiversity.
Due to environmental awareness in the last few decades, other modes of transport have improved their energy and environmental performance. The shipping sector also needs to become more sustainable in order to meet the obligations of European and international legislation. The European Commission, the Member States and the EU maritime industry have to work together towards the long term objective of 'zero-waste, zero-emission' maritime transport in line with European environmental and transport policy.
At EMSA, the Marine Environment Sector is responsible for providing technical, operational and scientific advice and assistance to the European Commission and the Member States in the development, implementation and enforcement of and European and International legislation. In particular, we support a coherent implementation of legal requirements and best practices through the organization of working groups on specialised subjects and the provision of technical reports, guidance and training.
The different areas of Marine Environment, and particularly the study of the different pollutant mass and energy cycles associated to ships' operation, maintenance and disposal, are directly related to the complex nature of ships, interacting with the surrounding media, either atmospheric or aquatic. Different types of ships, operational profiles, cargoes carried, fuels consumed, materials used, different arrangements and control systems make ships probably one of the most important systems operated by men. Since ships move around in the particular interface between sea and air, the question of sustainability in shipping needs always to address both impact in air and water. The diagram below shows the different types of pollutant emissions possible from a generic ship.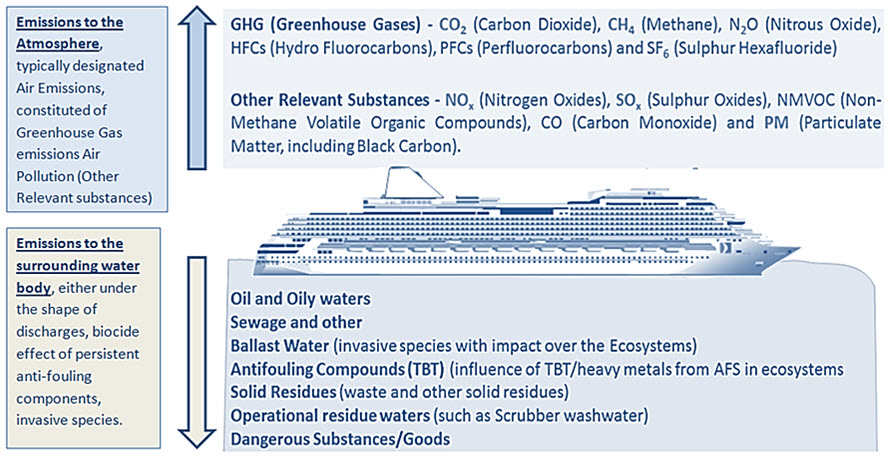 EMSA's current working areas are those concerning the provision and use of port waste reception facilities and the minimisation of waste on board ships, ship recycling activities, air pollution (SOx, NOx) and alternative emission abatement methods including the use of alternative fuels, greenhouse gas emissions and the implementation of the new MRV regulation (Monitoring, Reporting and Verification), ballast water management, leachates from anti-fouling paints, sanctions for ship source pollution and the rules on liability and compensation.