Onwards and upwards when the 4th CISE Stakeholder Group met on 9 June 2020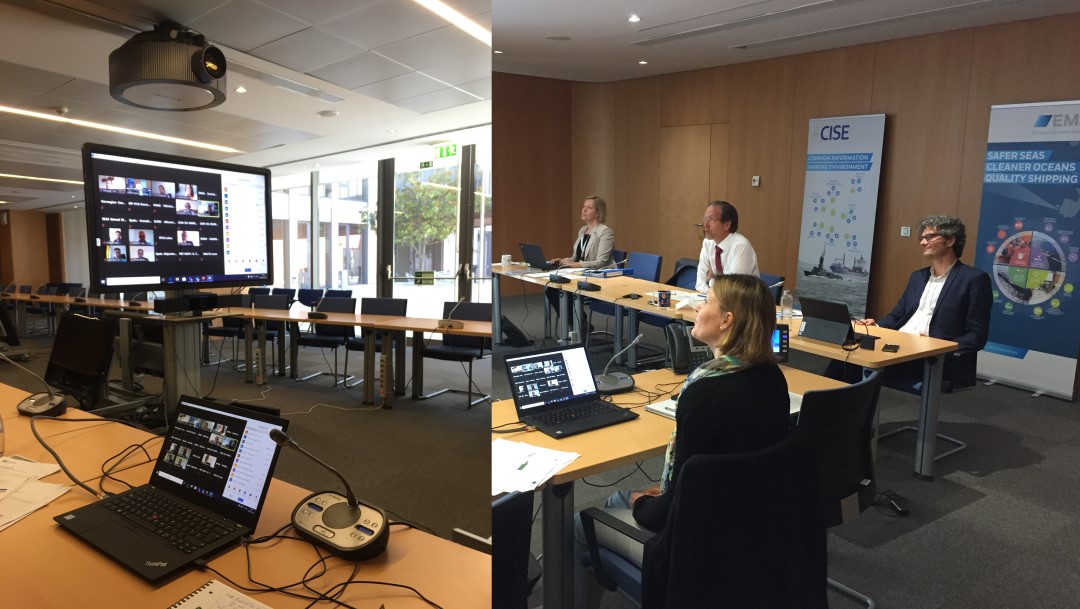 The current difficulties of arranging "face-to-face" meetings due to the outbreak of COVID-19, did not prevent the CSG to hold its 4th meeting as it was swiftly reorganised to VTC format.
The increasing interest in the development of CISE was demonstrated by a record number of participants for the CSG meetings so far, counting 48 participants representing 17 countries, the Commission (DG MARE, DG MOVE and JRC), EEAS, EFCA, EMSA and SatCen.
During the meeting, stakeholders discussed the progress of the activities of the Transitional Phase of CISE. The working groups and task forces for the Test Campaign, Responsibility to Share and Cooperation Agreement reported on the ongoing work and progress. Stakeholders were not only updated on the status of the CISE network and the current service catalogue, but also discussed several ways to further progress, including the development of one additional node to CISE and a new request for membership to the CSG. It was also agreed to initiate the development of a new pre-operational services in CISE, namely "risk" and "incident alerting".
In this regard, stakeholders pointed out the added value of CISE as efficient information sharing of both unclassified and classified across sectors and borders, and identified a number of cases where the reach of CISE goes beyond other existing systems or networks.