BCSEA Project Seminar on Search and Rescue
Seminar on Search and Rescue in the framework of the EU financed Black and Caspian Sea regions Project was organised under the Project's Human Element component in collaboration with the Hellenic Coast Guard, the Spanish Salvamento Maritimo and the German Maritime Search and Rescue Service.
The first of this kind Seminar for the BCSEA beneficiary countries was held on 25-26 September 2019 at EMSA premises in Lisbon. 13 participants from Azerbaijan, Georgia, Kazakhstan, Turkmenistan, Turkey and Ukraine participated in the event which aimed at providing an overview of the international legal framework on Search and Rescue, the various levels of coordination, notion of planning and coordination of SAR operations and the technologies available for decision-making.
The lecturers also shared best practices and numerous lessons learnt from real cases giving advices to the audience from their own experience.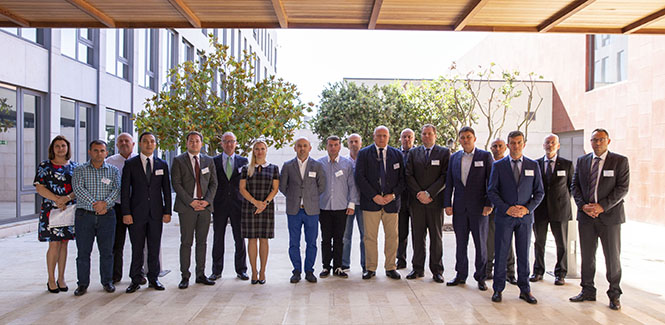 Contacts
Training and Cooperation
Department B - Safety and Standards
Praça Europa 4
1249-206 Lisbon, Portugal
Tel: +351 21 1214 393
Fax: +351 21 1209 261

This email address is being protected from spambots. You need JavaScript enabled to view it.