BCSEA Project Training for Black Sea MoU Port State Control Officers
Training for Black Sea MoU Port State Control Officers (PSCOs) under the Black and Caspian Sea regions Project (BCSEA Project) took place from 26 to 29 March 2019 at EMSA premises in Lisbon. It was attended by 20 participants involved in Port State Control (PSC) activities from the Project beneficiary countries Georgia, Ukraine and Turkey, and for the first time also by Bulgaria and Romania, to have all BS MoU on PSC members around the table.
The training was a very practical, interactive event which after the general theoretical part evolved into work in groups, each group consisting of new and experienced PSCOs representing different countries. The practical part was based on case scenarios representing simulated inspections covering the different aspects of the PSC inspection – pre-boarding preparation, boarding, checking of ship's and crew certificates, inspection of the bridge, deck and the engine room, identifying and recording ISM related deficiencies.
The scenarios were developed in line with the BS MoU PSC procedures with the aim of contributing to harmonised understanding and application of these procedures during the PSC inspections in the ports of the BS MoU members.
To assist further the BS MoU PSCOs in carrying out their daily work duties, detailed overviews of EMSA tools RuleCheck and the E-Learning platform for distant learning "Maritime Knowledge Centres" were made together with practical exercises.
The Black Sea Information System was presented by Mrs. Natalia Kharchenko, Head of BSIS, who also conducted guided exercise with the System to further enhance the knowledge and the experience of the participants.
The training proved to be an excellent theoretical and practical tool to expand the technical capacity of the BCSEA Project beneficiaries from the BS MoU region. It served also as a good networking environment for the participants to exchange views during their work in groups.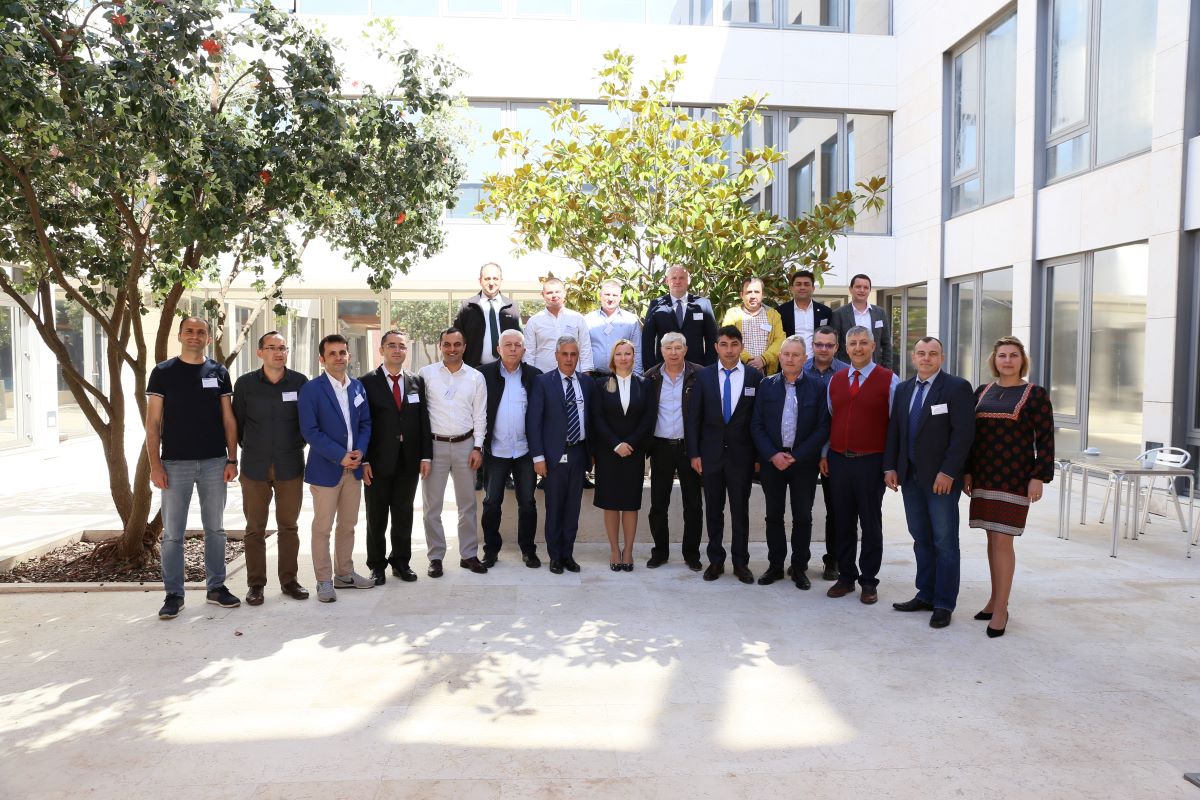 Contacts
Training and Cooperation
Department B - Safety and Standards
Praça Europa 4
1249-206 Lisbon, Portugal
Tel: +351 21 1214 393
Fax: +351 21 1209 261

This email address is being protected from spambots. You need JavaScript enabled to view it.